ICC to evaluate umpires after 2nd Ashes Test
2.09K //
18 Jul 2013, 15:07 IST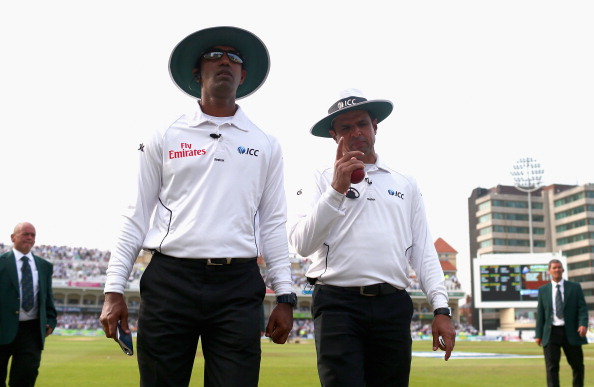 The International Cricket Council (ICC) has announced an evaluation of umpires, including a DRS analysis, after the Trent Bridge Test between Australia and England.
As per the statistics of the first Test of the Ashes, the umpires have made a total of 72 decisions, which is quite above the average (49) for a Test match. Out of the seven errors made by the umpiring team, three were uncorrected and four were corrected using DRS.
The use of DRS showed a significant increase in the percentage of the correct decisions, which increased from 90.3% to 95.8% after the use of DRS.
ICC Chief Executive David Richardson said in an interview : "The umpires did a good job under difficult conditions. This reflects the caliber of umpires Dar, Dharmasena and Erasmus who have consistently performed at a high level.
"However, like the players, umpires can also have good and bad days but we all know that the umpire's decision, right or wrong, is final and must be accepted.
"While the ICC has complete faith in the ability of its umpires, our confidence in technology is also strengthened by the fact that there was an increase in the number of correct decisions in the Trent Bridge Test through the use of the DRS.
"Technology was introduced with the objective of eradicating the obvious umpiring errors, and to get as many correct decisions as possible. If it can help increase the correct decisions by 5.5 per cent, then it is a good outcome, but we must continue to strive to improve umpiring and the performance of the DRS."