India will fly to Johannesburg for a one-off T20 match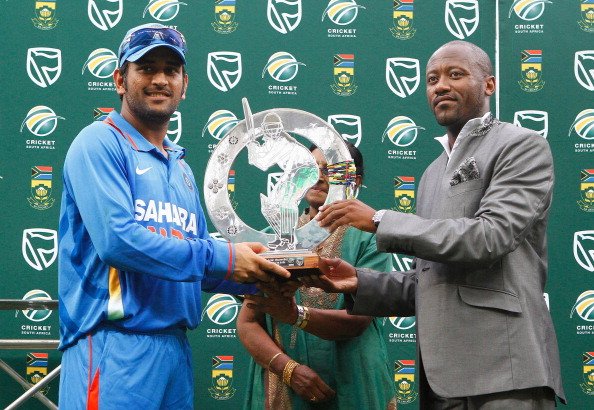 India and South Africa are scheduled to take on each other in an one-off T20 match on March 30th at Wanderers.
The date is chosen in such a way that it ends South Africa's cricketing season. Similar match was held last season at Durban as a note to bid farewell to South African legendary bowler Ntini. On Match day, South Africa would have just finished their New Zealand series three days ago and India would be coming from their Asia Cup Campaign.
On the match day, South African all-rounder Jaques Kallis will be felicitated by Cricket South Africa. In an report, CSA CEO Majola said,
"We want to make this a Jacques Kallis evening in which we acknowledge his huge contribution to the Proteas and South African cricket generally as player, role model and mentor." 
He also added that,
"This match is a follow-up to last year's successful T20 match at Moses Mabhida Stadium and in discussions with the Board of Control for Cricket in India (BCCI), we have agreed to make this an annual fixture. It will bring down the curtain on our home international season on an appropriate note before many of the players depart for India for the fifth edition of the Indian Premier League (IPL)."