India's real test against South Africa
990 //
11 Mar 2011, 23:57 IST
India takes on south Africa tomorrow at Nagpur at the vidharbha stadium. Well this is definitely going to be India's biggest game in the group stages. India has a 0-2 record in the World cup history against South Africa, they have never beaten South Africa in World cup matches. Will they break the ice at Nagpur? The win for both the teams is crucial as they can fix their positions at the top of the group table.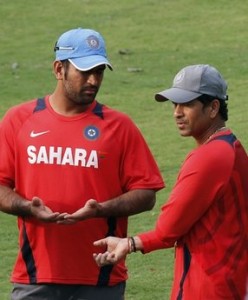 The  Nagpur pitch  is a belter. The ball will come on to the bat very well. It should definitely be a high scoring game. Teams like Netherlands and Zimbabwe have milked it for scores of 290-plus. But it has additionally supposing a stiff bounce. Dhoni has also indicated at playing an extra seamer in the side and possibly going with only 1 spinner as Harbhajan will have the assistance of both yusuf and Yuvraj. Yuvraj has lately been very good with the ball.
Firm favourites going into the event, the Men in Blue did start with a comprehensive win over Bangladesh. However, to put it bluntly, they haven't been very convincing in the subsequent three matches against England ,Ireland and the Netherlands respectively. The five wicket wins have rather raised doubt about India's batting line up. The Indian bowling has also lacked vigor, which was evident when Bangladesh were allowed to make 283 runs and also England managed to tie the match scoring 339 runs. Well other than Zaheer Khan none of the other bowlers have been impressive. Munaf patel has been too predictable. Harbhajan also has not made a significant contribution in any of the games. I also don't understand the fact why Piyush Chawla is being played in games after games. Piyush has not bowled well in any of the matches he has been leaking runs. Its time to either take Ashwin into the squad or go in with three spinners.
Also Dhoni has not been attacking  enough, India have not been attacking in the middle overs we have been allowing oppositions to get away. Dhoni should not make the same mistake again. He should set up a more attacking outfield and look to save the ones and twos also.
On the other South Africa also need to work on their game, they recently kept up to their reputation of being the chokers. After being in a  comfortable position against Engalnd they managed to lose the game. They literally snatched defeat from the jaws of victory.
Well let us hope South Africa choke themselves to death in tomorrow's  game.