Pakistan's Squad for Tour of Zimbabwe: An Opportunity Missed By Pakistan
681 //
29 Jul 2011, 19:00 IST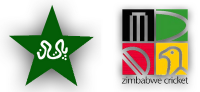 The Pakistani squad named for the Zimbabwe tour, scheduled to play 1 Test, 1 T20 and 3 ODIs is indeed one of promise. While the squad named clearly has been done so in order to include some of the precocious young talents with an eye on the future, Pakistan have missed the opportunity to assess some very important concerns of the present.
I say this with the concern over the leadership void that Misbah ul Haq will leave when he departs the scene. Being asked to take over as captain from Shahid Afridi will certain take a toll on Misbah, for his work load will certainly increase.  It would have made great sense to rest Misbah and see how some other candidate deals with the responsibility of leadership. Perfect candidates would have been Mohammad Hafeez, a man widely regarded for his tactical nous in Pakistan to lead the team, for the ODIs and T20, and Azhar Ali for the  test match.
Had this option been embraced and positive results derived out of it, Misbah's longevity in test cricket could have been ensured, especially by giving Hafeez the captaincy in the shorter versions of the game. This in the knowledge that Misbah has little future in these arenas and as such Pakistan should focus on bringing in youth with an eye on success in the 2015 World Cup.  Leaving out Misbah would have allowed for grooming Azhar Ali as the next test captain of Pakistan, giving him a taste of leadership.
The squad that has been named is characterised by some youthful players included, with those who have performed well for a while having been rewarded.  The key name in the squad is Imran Farhat, a man with immense talent, which he has shown often during his career despite his several failings.  On one hand, you can understand his inclusion, for one of Pakistan's key weaknesses is in the opener's role in Tests with the incumbent pair of Taufeeq Umar and Mohammed Harfeez failing to cement their positions. On the other hand, Imran Farhat should have been dispensed with as a candidate for the National Team with his past failures in mind.
Duly, Taufeeq should be persisted with in Tests while  Hafeez is more suited for the shorter versions of the game.  Thus it leaves a position to fill at top, leaving Farhat as the favourite to be given a go, but sense would be seen in trying young Rameez Raja Jr. in the role, a player who has experts drooling over his potential in the recent T20 Tournament in Pakistan. Admittedly T20 shouldn't be used to judge any player, for it is in essence sheer entertainment rather than pure cricket. Yet reactions such as the following one from Azam Khan are interesting. 

"He was superb throughout and never showed any signs of nerves. He is suitable for all three formats."
Away from the batting side of the squad, the bowling unit sees Umar Gul, Wahab Riaz and Tanvir Ahmed rested for the tour, which makes one wonder what they need rest from.
My attempt at humour aside, you could understand them not being included so as to run the rule over other bowlers deserving of a chance. Names such as
A left arm quick bowler who has the left arm variety of an outswinger. Touted by names such as Wasim Akram to be a very fine performer for Pakistan in the near future.
At 31 years, too old to be starting an international career for a fast bowler. Though he has been rewarded  for some fine performances in Pakistan First class cricket for a long period, his selection is perplexing.
An attack-minded leg spin bowler who has been talked about in glowing terms by the immortal Abdul Qadir. Here is his opportunity to stake a claim on a place in the Team with incumbent spinner Abdur Rehman rested.
They join players who have experienced Test cricket in Sohail Tanvir and Sohail Khan in the bowling unit.
Lastly Adnan Akmal has been reinstated behind the stumps for Pakistan replacing Mohammad Salman
All in all not a bad squad, but in my mind this Tour was an opportunity lost for Pakistan. To address some of it's concerns in the future now.
SQUAD:
Misbah-ul-Haq (capt), Mohammad Hafeez, Taufiq Umar, Imran Farhat, Azhar Ali, Younis Khan, Asad Shafiq, Umar Akmal, Rameez Raja junior, Adnan Akmal (wk), Saeed Ajmal, Yasir Shah, Sohail Tanvir, Sohail Khan, Junaid Khan, Aizaz Cheema.