Partnerships and Rules, Thrillers and Upsets, Empty Stands and Match Fixing
1.15K //
05 Mar 2011, 14:48 IST
Partnerships and Rules, Thrillers and Upsets, Empty Stands and Match Fixing
A look at what happened in the 2nd week of the World Cup 2011 – Feb 26 to Mar 4 – SL vs Pak to Ban vs WI
Mar 5 2011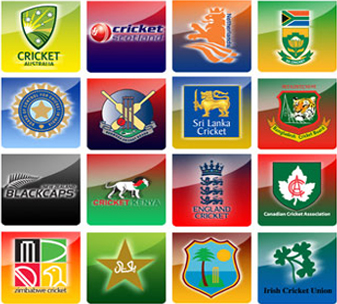 Two weeks into a Wimbledon Grand Slam, you will see the grass getting dry and on the final day it will just be another clay court with grass patches over it. But two weeks into the world cup, it's still flat tracks and pace men suffering and the tournament holds its promise – batsmen dominated tournament. Looking to stretch beyond 300 and chasing them successfully are becoming the mantra of the batting power play.
Yet another blazing weekend started the 2nd week. Pakistan defeating Sri Lanka in the latter's home ground with yet another Afridi's wicket haul and Shoaib Akhtar fly. If this was high drama then the next day was a thriller at its climax. The much awaited India versus England which was supposed to be played at Kolkata before an anti-climactic situation moved it to Bangalore. Andrew Strauss came up with plans to 'spoil Dhoni's party' but ended up sharing it. Wonder sharing the party or the spoil? It all started as a party but 3 days later the party was spoiled by their neighbor Ireland. It was like an Indo-Pak encounter (when Kevin O'Brien was on crease). If India versus Pakistan is high voltage then that England versus Ireland was live wire. England might have won Netherlands by a whisker and tied the game against India but got humiliated for all against Ireland. Except this game, other minnows were thrashed.
Each match show-cased two important things – partnerships and catches do win matches.  How much ever the partnership between Sachin Tendulkar and Gautam Gambhir and Sachin Tendulkar and Yuvraj Singh was crucial, the return partnership between Andrew Strauss and Ian Bell was also crucial. Same holds good for the partnership between Nuwan Kulasekara and Chamara Silva and the lower order Sri Lankan line up (even though for a losing cause) and the partnership between Kevin O'Brien and Alex Cusack. But breaking such crucial partnerships are equally important for winning a match with good net run rate. There comes the role of bowlers and fielders. So far in the 2 weeks, England had the worst bowling-fielding combination (in all 3 matches played) and second best in the worst line was the fielding of India in the game against England.
Most of the 2nd week matches between top teams ended a thriller, fighting till the end. The Sri Lanka versus Pakistan was outstanding of all with Sri Lanka facing their first world cup defeat in home conditions. Leading the way to victory was Pakistan captain Shahid Afridi with his consecutive 4 wicket haul and once again proving that spinners have greater support from the pitch if proper effort is put into each delivery. He was ably supported by the experienced Younis Khan and a responsible Misbah-ul-Haq in batting. Sri Lanka could not tackle Shoaib Akhtar early on and folded close to the target because of Afridi's match winning spell. Afridi didn't stop there. He showed a much better performance against the minnows Canada and became the first bowler in world cup history to claim 3 consecutive 4 wicket hauls. In between all these thrillers, there were rare records like hat-tricks becoming a regular. First Kemar Roach and then Lasith Malinga produced brilliant spells in consecutive matches and this again became the first instance of hat-tricks being produced in consecutive games.
Top order batsmen continue their performance with more centuries aiding their team to score big. Sachin Tendulkar scored his 47th ODI hundred and an overall 98th international hundred. Evergreen performance from an evergreen hero.  But within hours it was over shadowed by a brilliant ODI performance from Andrew Strauss. Both these performance meant that both teams are top class in their batting and both deserved to win and that was the result that came out eventually. If these were match winning performances, the centuries from Hashim Amla and AB de Villiers proved that the minnows are nothing more than minnows. AB de Villiers scored 3rd consecutive world cup century (carrying on from 2007) destroyed Netherlands bowling and Jacques Kallis and Imran Tahir ripped away their batting. Netherlands couldn't carry on their self created hopes into the second week. They were bundled out by South Africa comprehensively. Ireland did give a tough fight to Bangladesh and won the next game against England but doubts arise whether they can carry on their new found enthusiasm and performance. Much expected game between Zimbabwe and Canada also ended as a one sided affair and the match between Bangladesh and West Indies which was supposed to produce a greater challenge to West Indies in the former's home turf proved fatal and got over in little over 3 hours with West Indies wrapping up Bangladesh for the lowest score of the world cup 2011 so far – 58. Being a host nation, such a result was not expected from Bangladesh and angry supporters can do just this – throw stones at West Indies team bus. How much ever cricket grows along with that these kind of incidents as well grow.
The Australia versus New Zealand match which was played in the first week raised questions of match fixing. Courtesy, the slow start of the Aussie openers Shane Watson and Brad Haddin who scored just 28 in the mandatory power play but blasted the next 15 towards victory. If this is match fixing then what can be said about England settling for a single in the last ball and thereby resulting the match as a tie. Added to these are bad umpiring decisions and rule books.
Among all these happenings, a special mention need to be given to the grounds men who maintain a healthy pitch and provide entertaining results. The Bangalore pitch may have produced dramatic results and also highly batsman friendly with 300+ scores more often and the bowlers may have suffered. But the curator and his team needs to be praised for maintaining the pitch that way for all matches and no question on the pitch behaving differently in 2 innings or crumbling. It would have been better if bowlers are given equal chance in the game. If you look at a global tournament like a world cup to promote the sport worldwide then there should be equal competition between bat and ball; else everyone would fear becoming a bowler and cricket will be batsmen only game with the advent of T20. Also, the presence of empty stands spoils the mood of the world cup. BCCI must take out a leaf out of the Sri Lankan board and make sure non Indian matches get decent crowd by lowering the ticket price or at least give it for free for school children who will love to cheer every ball.
Plays of the week
Century of the week
Andrew Strauss 158(145) against India in the tied match.
Best Individual Innings
AB de Villiers 2nd consecutive century in world cup 2011 – 134(98) against Netherlands and Tatenda Taibu's 98(99) against Canada
Best Bowling performance
Shahid Afridi's 5 for 23 against Canada
Biggest wicket
Shoaib Akhtar's dismissal of Mahela Jayawardene and Munaf Patel's dismissal of Kevin Pietersen
Best shots of the week
Sachin Tendulkar's 5 sixes
Records of the week
Afridi's 300 ODI wickets, Trott 1000 ODI runs in just 21 matches equaling Vivian Richards and Kevin Pietersen, Kevin O'Brien's fastest World cup century bettering Mathew Hayden
Disappointing performance
James Anderson's 1 for 91 against India and Stuart Broad's 0 for 73 against Ireland