Sammy wants more convincing victories
635 //
05 Mar 2013, 14:32 IST
North Sound (Antigua), March 5 (IANS): West Indies captain Darren Sammy says he wants to see more West Indies victories similar to the 41 run win over Zimbabwe in the final T20 International Sunday.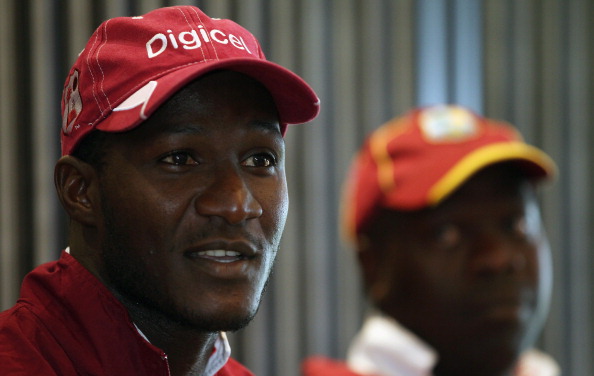 The world champions brushed aside Zimbabwe to sweep the two match series at the Vivian Richards cricket ground.
Windies triumphed in the T20 series following success in the three match One Day International series at the national stadium in Grenada.
"It was a very good weekend for the team. We came out here after winning the One-Day Series and we had clinical victories in both matches,"said Sammy, who returned to skipper the side in the T20s after resting for the ODIs.
"Those are the kind of victories we want to see whether we play against Australia or Zimbabwe. We beat Australia a few weeks ago at the Gabba and now we have come here and completed a great job against the Zimbabweans."
The Windies are playing at home for the first time since winning the ICC T20 title in Sri Lanka last year.
Sammy says the Windies convincing win over Zimbabwe is proof of their world dominance in the shortest version of the sport.
"We didn't just win, we beat them convincingly. We are listed much higher than them in the rankings and we wanted to prove that we are a better team," Sammy told WICB media.
Sunday's win was the eighth victory in a row for the West Indies, whose winning streak started during the ICC World T20 last year when they were crowned world champions.
Man-of-the-Match Samuel Badree took a career-best 3-17 off four overs Sunday.
"Badree bowled really well and he continues to do what he has done so very well for Trinidad & Tobago in the Caribbean T20 and the Champions Trophy, and what he did for us in the World Cup," said Sammy.
"He normally bowls very economically and was outstanding again and provided us with the perfect start after we posted a good total."
The West Indies and Zimbabwe will begin their Test series next week.