Sports writers association kicks off activities, honours best sportspersons
796 //
02 Nov 2012, 23:05 IST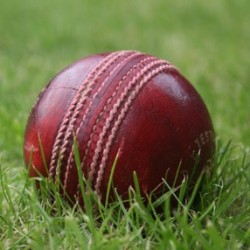 A new look Tamil Nadu Sports Journalists Association (TNSJA) is to set the ball rolling for its activities with an award presentation function  at a posh hotel in Chennai on Saturday. After its formation  late last year,  TNSJA  apparently 'revived' by a  set of  young office bearers  employed as sports journalists in the four  English dailies  and a Tamil sports publication, recently  picked the best sportspersons for the year 2011-12, as it were. Thus  Tamil Nadu and Team India off spinner R.Ashwin, who distinguished himself with his fine displays, will be honoured with the  Tamil Nadu Sportsperson of the Year  award.  Correspondingly, India's squash talent Deepika Pallikal was chosen as the Tamil Nadu Sportswoman of the Year. Another Tamil Nadu talent of yesteryear, cricketer K Srikkanth who recently ended his two-time tenure  as  Chairman of the Selection Committee of the Cricket Board(BCCI),  was named  for the TNSJA Lifetime Achievement Award.
And for the first time, TNSJA announced scholarships for ten budding sports talents in the state in K Premkumar and A Suresh (athletics), S Karthikeyan (Basketball), P Appu (Boxing), J Saranya and Mahalakshmi (Chess), Bhavani Devi (Fencing) U Jayakumar (football), P Dhanu (Hockey) and  P Jerome Vineeth (Volleyball). Each of them will get Rs 25,000 as scholarship, marking them out as future champions.
The awards are being sponsored by Green Valley Shelters Private Limited (GVSPL). GVSPL  Executive Director T Prabhakar described his  company's association with TNSJA as  a matter of privilege and a great opportunity for it to be involved with sports and inspiring sportspersons to strive to scale great heights.