The Silent Warrior- Hashim Mahomed Amla
1.79K //
20 Nov 2012, 09:31 IST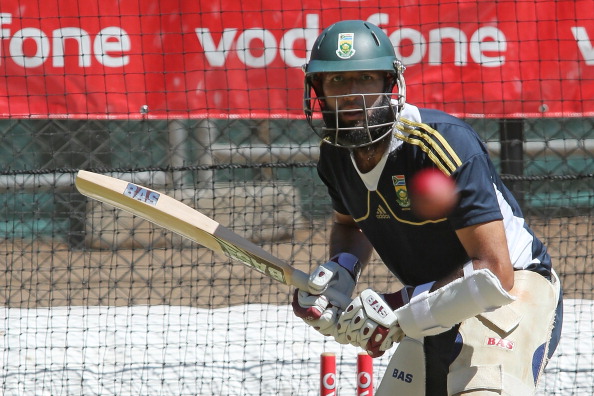 Test cricket is known as the purest form of the game and cricketers who perform well at this level are always given that special respect by everyone. Talking of test cricket and respect, one name always comes to mind- Hashim Mahomed Amla.
Born to a South African Muslim family, Hashim made his  debut for his provisional team, Dolphins, and soon after became the captain of South Africa's 2002 U-19 side where he led his side to the finals in New Zealand and was praised by one and all for his mature efforts at such a young age.
Hashim, since his early days, was among the top scorers in the domestic competitions of South Africa and because of his extraordinary form, great cricketing mind and mature head, he was appointed as the captain of Dolphins in 2004 and he scored four centuries in first eight innings as a captain. His consistently good performances at the domestic level and also for South Africa A earned him a place in the national team and he was selected for the winter 2004 tour of India.
Hashim didn't have the best of starts to his Test career and his technique was questioned by all the cricket experts and analysts around the world. Amla faced severe criticism when he made only 36 runs in the series against
England
and he was also dropped from the national team.
Former United States Secretary of State, Colin Powell once said, "A dream doesn't become reality through magic; it takes sweat, determination and hard work." Hashim, after getting dropped, worked hard on his technique and scored plenty of runs in South African domestic circuit and he was called again for 2006 series against New Zealand and he scored a match-saving 149 at Newlands in his comeback match.
After his comeback in 2006, Hashim never looked back and scored tons of runs for South Africa and became a vital member of the South African cricket team.
Hashim proved to his critics that his technique was strong enough to score runs anywhere in the world and by doing so, he made the number 3 spot in the test team of South Africa his own.
It is said that playing against India in India is a big task for any batsman, but
Hashim Amla
with his class and concentration made batting look very easy. He scored unbeaten 159 in Chennai and showed the world that he is a great player of spin bowling too.
Amla demolished the much-talked about fast bowling attack of Australia in 2009, when the Proteas toured Australia. He scored 259 runs at an average of 51.80.
He also became the first South African player to score triple century in a test match, when he scored 311* against England earlier this year.
Now, if you look closely at Amla's batting stats, you will understand the class of this great player. He scored runs on rank turners in India, scored runs on the fast and bouncy tracks in Australia and scored runs on seaming wickets in England. This shows the class of the man and proves that he is one of the versatile batsman around. His technique, which was questioned earlier by one and all, is now said to be one of the best in the world and his batting has now become one of the most delightful sights in cricket.
Hashim Amla can be compared with the great
Roger Federer
, who, irrespective of the nature of the court,  has been outplaying all his competitors.  Both Amla and Federer play their sport with utmost dedication and give their 100% every time they step in. They play their game in the most gentlemanly manner and stay away from any kind  of  controversy.
Amla can be defined with help of "4 Cs"
COOL
CALM
COMPOSED
CONFIDENT
Some people call him "legend in making", but in my opinion he's already a legend of the game who will only get better. I hope he'll make many more runs and will entertain whole cricketing world with his delightful stroke making and master class.