Aditya Mehta - The Dreams of a 'Professional' Snooker player
"If you fail to prepare, prepare to fail" is what the two time Asian games medal winner Aditya Mehta asks himself before making his ...
Editor's Pick
09 Jul 2011, 23:54 IST
1.13K
"If you fail to prepare, prepare to fail"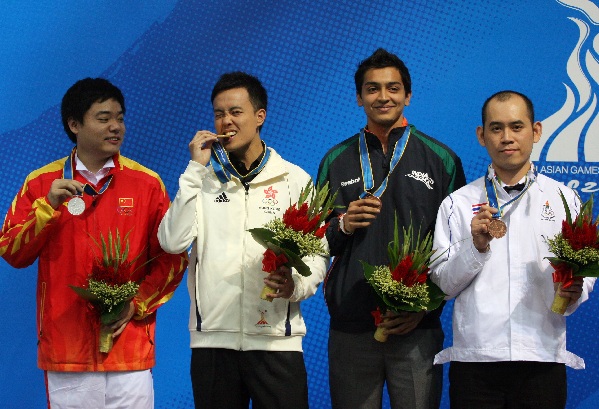 is what the two time Asian games medal winner Aditya Mehta asks himself before making his first move at the green baize. With the Snooker World Cup set to kick off from July 11′th from Thailand the 25 year old from Maharashtra will be pairing up with Pankaj Advani to shoulder country's hopes.
Aditya Mehta is currently in the Professional Circuit a road which is less travelled by Indians in cue sports. He will be participating in plenty of professional tournaments across Europe throughout the year. But for the time being he is concentrated on the world cup which is going to be held after an absence of fifteen years.
With 19 nations taking part and world class players like John Higgins, Mark Williams, Mark Selby etc part of the tournament it will be a tough challenge for India. He believes qualifying to knock out stage will be difficult but insists there is the urge to go all the way.
"To qualify out of the group stage will be tough and I am happy that Pankaj (Pankaj Advani) is there, as in a single frame game he is pretty much dangerous. We are going there with an intention of winning as nobody just cares about people who are just filling in the numbers".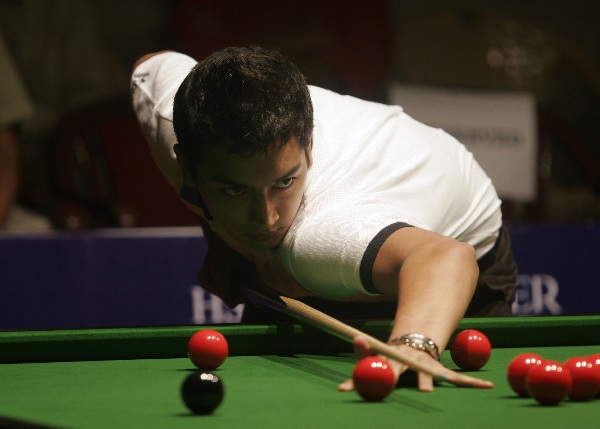 A country where parents are reluctant to guide children towards their passion Aditya learned the first lessons from his father. Snehal Mehta, founding member of Payal Diamonds was himself a snooker player and played in many club level tournaments. At the age of 15 Aditya participated in his first proper tournament and made a name by clinching the title.
He was a regular in the national championship and had won the title in Under 21 category in the year 2006. And it was in the same year at Doha Asian Games that put him in the limelight after clinching the bronze medal in the team event of the snooker. Along with his role model Yasin Merchant and Rupas Shah the trio defeated Malaysia to increase the medal tally for India at the games.
Winning a medal should inspire and motivate but things took a u-turn for him. A dip in form and failing to reach his own expectations meant that he started to doubt his abilities which put his career in a halt. Aditya took a year off from snooker and concentrated on his family business. "I was a constant quarter finalist at all the tournaments that time and I felt there was some sort of jinx. People started to talk about whether I am made for the big stage or not which put me off".
With the heart full of snooker Aditya made his comeback in the next year and made inroads in the Professional circuit. It was the performance in his first Asian championship that reignited his career. He was runner-up in the championship after an impressive display throughout the tournament. Interestingly in most of the matches he went on to lose the first frame but ultimately went on to win the match.
Having that dream to turn as a professional Aditya Mehta arrived in United Kingdom and participated in various tournaments. Though didn't taste much success while pitting against the best in the world the experience helped him to be what he is know. "To play on the professional level is the number one goal and I had few good performances in the first season. There were lots of weakness that needed to be tightened up and the professional tour helped me to completely change as a player."
He repeated his success yet again in the Asian Games by winning bronze medal in individual category and a silver in the team event at Guangzhou. While he reached the finals of the 2011 Asian championships and went down to Thai snooker champion Passakorn Suwannawat. It's that stint in the professional tour that has helped him to perform consistently in the international arena.
"He is a great fighter, hard worker, nowadays he is mentally good. His playing technique has improved and is now more consistent", says P J Nolan who is the Ireland coach and runs the PJ Nolan Champions Academy in Ireland where Aditya sharpened his skills. Nolan expects the youngster to break into the top 64 in the coming seasons. "I am confident he can and will break into the top 64 in the next few seasons because he will train better than everyone to make that happen". He is excited with the talent in India for the sport after holding a coaching workshop for www.cuesportsindia.com. And believes the country can produce talented players in the professional circuit in the coming years
Apart from an Yasin Merchant or Pankaj Advani there isn't much fuss in for snooker in a country that is yet to embrace sports other than cricket. Aditya doesn't blame the gentleman's game an obstacle in the development for others. "We are more of a doctor-engineer country and we all loved cricket and grew up playing it".
He hopes that breaking into top 64 in professional circuit will earn him and the sport some popularity. "Badminton never came up until Saina Nehwal broke into top ten so If I am able to break into top 64 of the snooker that may open the eyes of the people. We have to show the world what we are capable and then everything will fall into the place".
The ten month long preparations in the professional circuit is a build up towards the world championship of snooker which will be held in next year at England. His last attempt was in 2010 where he went out in the qualifiers and it's his dream to play at Crucible Theatre in Sheffield which will be hosting the final rounds of the championship.
India definitely wants that to happen because it will instil faith and confidence among people who wants to pursue their dream. And yes it's time to have heroes who are not only holding a bat or a ball but a cue stick too.