Advani, Shah felicitated
587 //
04 Nov 2012, 22:15 IST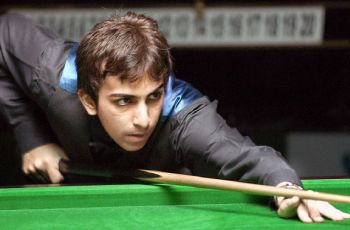 Bangalore - Newly-crowned World billiards champions Pankaj Advani (time format) and Rupesh Shah (points format) were presented with purses of Rs.1 lakh each at a felicitation function by the Billiards and Snooker Federation of India here Sunday.
The Bangalore-based Advani and Ahmedabad's Shah won the titles in Leeds, England, last weekend defeating Mike Russell and Matthew Bolton, respectively, in the finals.
Advani received another purse of Rs.50,000 from the Karnataka State Billiards Association, which organised the function.