Interview with Pankaj Advani: "Setting new goals keeps the fire alive"
2.53K //
06 Nov 2012, 15:19 IST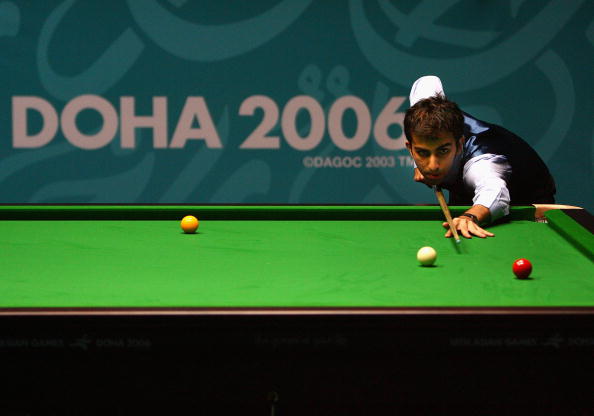 Pankaj Advani made history recently by winning the World Title. Pankaj has repeated his world record feat of 2005 and 2008 by being the only person in the world to hold National, Asian and World Titles in the same year. Pankaj is the reigning Asian Games gold medalist. Pankaj is the only player in the world to win a Professional World Title in Billiards while participating in the Professional Snooker Circuit in the same year. He is the youngest Indian ever to have won 8 world titles in any sport.
First of all, congratulations on your 8th World Championship title. You literally don't seem to ever stop winning. Does it ever get old or boring?
Each win has its own special story. How can one ever get bored of what every title means and stands for? To let go of the International Championship in China, a major snooker event, was a huge sacrifice. Choosing the World Billiards Championship was a decision that paid off and made this victory extra special.
Were there any special preparations ahead of the big final considering you were facing an 11-time-World champion Mike Russell?
Yes, I in fact called my sports psychologist brother Shree the night before to discuss mental strategies for the big match. Everything he said was bang on target and worked like a charm. Couldn't have done it without him.
Who was your toughest opponent in this tournament?
It would have to be Mike Russell.
At a young age of 27, you already have so many laurels to your name. Do you feel there's room for improvement? If so, how?
I have started playing on the Professional Snooker Tour a few months ago. This is the ultimate circuit to play the sport in. Billiards is a love of mine that I keep going back to, but I want to challenge myself and excel on the Prefessional Snooker Circuit. I am taking it one step at a time.
With cue sports players having long careers, what age do you think players hit their prime?
I would say it varies depending on each player. Look at Mike playing so well at at the age of 43 and Geet too is playing good billiards at 51. There's no magic number.
Who do you think has an advantage in the sport if all other factors are the same? Younger players with better vision and vigour, or older players with their experience?
Ideally, both. I started at the age of 10 so now I have 17 years of experience which is extremely valuable plus I have the energy and accuracy.
What is the secret to your consistency in winning so many tournaments?
Hunger to do well. Setting new goals keeps the fire alive.
Which game is the most challenging according to you? Snooker, Billiards or Nine-ball pool?
All three have their own unique challenges. Snooker for precision, billiards for endurance and pool for low margin of error.
How difficult is it to remain active and successful in billiards as well as snooker at the highest level? Do you face any difficulties in adapting from one game to another?
Yes definitely, switching from one game to another is not easy. I had been playing on the Professional Snooker Circuit and practiced Billiards for a week before going to the World Billiards Championship. Snooker requires a different style of play altogether. Switching is challenging but what's life without a challenge or two?
Has Wilson Jones influenced your game in any way?
He was the first world champion for our country in any sport. He set the benchmark and has been the greatest name in the sport for India till date. He made us believe that the world can actually be our playground. He initiated and left behind a great legacy.
What do you think should be done to increase the portfolio of cue sports in the country?
Government support, corporate involvement and heavy promotion and marketing.
How important is/was Michael Ferreira to cue sports in India? Do you think the development of any sport is completely dependent on the success that the players from the country achieve?
He showed us how billiards can be mastered. All achievers started off believing it was possible only because they saw others do it. We are fortunate to have a series of legends to gain belief from.
Pool is a very popular sport in India among the masses, but that initial interest hasn't been translating to extensive advancement of the sport. Do you think the 'pool parlour' culture needs to change?
State associations of cue sports have very encouraging options for cueists who choose to take the sport up seriously. There are special memberships they offer that are affordable and introduce aspirants to world-class facilities. The Karnataka State Billiards Association is one such body that helped me kick-start my career.
With 8 World Championship titles already in your kitty, do you think you will one day challenge for the 'greatest of all time' label?
The Greatest of all Time tag is an absolute honour. However, I have a different approach to sport. I enjoy each moment and want to do my best at any given moment. Let's see how it turns out in the end!