Kajal Advani interview: "There was a time when Pankaj wanted to quit"
1.19K //
01 Nov 2012, 17:47 IST
Pankaj was only 18-years-old when he first won the IBSF world championship title in snooker. Today, at the age of 27, he is the youngest Indian to claim eight world titles, a record by itself. His recent big win in Leeds, where he beat the ever-so-mighty Mike Russell in the final of World Billiards to win his eighth title, was dedicated to his mother Kajal Advani.
He has been interviewed several times over about his game, his passion and his determination.
But to know the real person that he is, it was best to find out from someone in his family about the champion that Pankaj is today. Who could be better than his mother to give a first person account of his life since he started playing the game?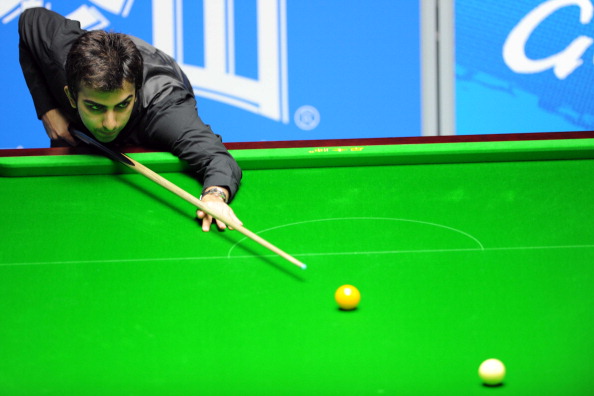 Hence, Sportskeeda.com caught up with the sporting icon's mother, who in a cherished chat talks about raising a champion son and his personal trait of being a fun-loving family oriented boy. Here is what Kajal Advani had to say:
The way his life and career has shaped up, I think it is destiny. Otherwise, you can't get everything just blending in so beautifully. Pankaj got into a school where the principal was very supportive and then he got into a college where the chairman Chenraj Jain would say, "Why are you in college? You should be at practice."
And then he gets the best coach in the world, Arvind Savur, who just took him on when he was 12 years old and till today he is with him. All these things are destined to happen. I believe a lot in destiny and so does Pankaj.
Initially, Pankaj started playing at a snooker parlour with his brother where it used to cost Rs. 100-150 an hour, and that phase was tough. But thanks to KSBA, they gave him membership in talent category where he had to pay 250 rupees a month and he really took advantage of that. He used to be there from 11 in the morning to 9 in the night. He would have his dinner, lunch and everything there.
Though he has very little time for other things in life apart from billiards and snooker, he somehow manages to balance his social life and his professional life. He had to sacrifice on a lot of things that kids generally love to do, like going for movies or hanging out with friends. He never had a college life because he could hardly attend due to his training schedule. But he never complained because he was so passionate about playing. I think when someone is so passionate about something, they end up making time for everything.
But I did get one promise from him. I said that studies should never take a back seat and that, he promised me. And he did well in school and college as well. So after that, what issues can I have?
I gave up my job. I was working in Kuwait. When we moved to India and my husband passed away, Pankaj was only six. I thought if I work, the boys might go astray.
In fact, cue sports has been really there to take care of them. It has kept them focused. It has given them much more than I could have ever dreamt of.
He started playing for the fun of it and at that time, I had not even dreamt that he is going to achieve all that he has today. He has got so much exposure because of this game. I think it is wonderful what the game has given him.
And I always say: someone up there likes him a lot.
There were a lot of times when he wanted to quit the game. There were days when he came back home and just vented it all out. And I used to push him to play for at least a year. It was just the apathy of the media or the government, the corporates. I just kept egging him on. Now, I hope he does not quit.
The game has given him a lot and he deserves more for all his achievements.
Off the table, Pankaj is a very fun loving guy. He just loves going out together. We have a lot of fun as a family actually. He is not the type who will say, "Oh mom, you stay at home and don't come along."
In fact, I am the type who prefers to stay at home but both Pankaj and Shree (Pankaj's elder brother) are very family oriented and we like to give each other space. No sitting on their heads. They have a peaceful life at home. He has a very simple life.