Lack of exclusive tournaments bane for women's cue sports in India
797 //
14 Dec 2012, 23:43 IST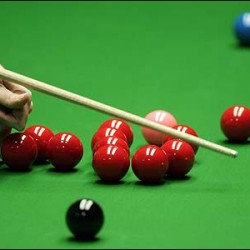 There is no gender bias in  Cue sports in India: Billiards, snooker and  pool games, especially the first two, have been producing  champions in international  arena in both sexes. But women's billiards and snooker are facing the danger of extinction, so feel the organisers as well as leading players like Vidya Pillai, a national champion and Uma Devi – world  billiards champion.
Why, one wonders. The reason is not difficult to understand: lack of  exclusive tournaments for women. There have not been many competitions for women, but for the national championships at senior level.  This is driven home by the fact that after a gap of eight years, a private club in Chennai (The Suguna Vilas Sabha) is organising an All India Invitation Ladies Snooker tournament from December 16-19, for the highest prize money so far for a ladies event (Rs 82,500). The winner will take home Rs 25,000.
But this being examination season, talented junior women cueists are unable to take part and benefit from learning by competing against seniors. And it is not surprising that the reigning top cueists like Chirtra Magimairaj – a two time world billiards champion and multiple national champion, Vidya Pillai- multiple national champion in snooker, Judi Walia, Aarantza Sanchez the current national champion in six red snooker, Uma Devi –  the current world billiards champion and Neena Praveen – current India no 2 in snooker,  are all competing in this tourney.
"Exclusive competitions for them are what India's women cueists have been advocating to keep women's cue sports from becoming extinct," said  Sunil Mathews who is the organising committee chairman of this event. R B Ganesh, an upcoming player who had switched to refereeing and evolved into an international referee, having officiated in world championships and Asian Games, also laments the fact that there are no sponsors in general for billiards and snooker tournaments for men, and more so for women, who have also been emerging champions at international level.
Being conducted with recognition from Billiards and Snooker Federation of  India (BSFI), the All India Invitation snooker tournament is meant to  sustain  women's cue sports in the country. This comes eight years after the Madras Cricket Club (MCC) in Chennai, which is also known to  do a great deal of service for the development of sports especially cricket, tennis and  squash, conducted  an exclusive prize money snooker tournament for women. The prize money for that event was small.