Pankaj, Geet, Dhruv off to roaring start at World billiards
690 //
20 Oct 2012, 17:48 IST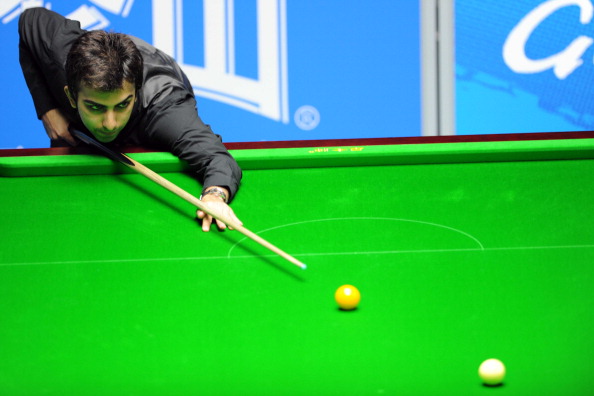 Leeds - World billiards finalist Dhruv Sitwala and former champion Geet Sethi along with Pankaj Advani, were off to roaring starts as the trio outplayed their respective rivals by huge margins on the opening day of the World Billiards Championships here.
Sitwala thrashed Ryan Mears 702-134, Advani routed Martin Schmdt 874-147 while Geet Sethi virtually toyed with Jonathan Evans 687-168 on Friday.
However, another India stalwart Devendra Joshi lost the opening tie narrowly to Michael Pearson 403-446.
The only woman from India in the fray, national champion Arantxa Sanchis, started on a losing note as she was beaten by Ryan Mears 206-368.
For the first time 18 Indian cueists are participating from India under coach Subhash Agarwal.
Results of Indian players:
Dhruv Sitwala bt Ryan Mears 702-134; Arun Agarwal bt Phil Mumford 540-317; Nalin Patel bt Derek O' Neill 617-89; Pankaj Advani bt Martin Schmdt 874-147; Devendra Joshi lost to Michael Pearson 403-446; Jaiveer Dhingra lost to Michael Pearson 209-500; Sourav Kothari bt Phil Davis 602-121; Siddharth Parikh bt Jonathan Bagley 403-288; Geet Sethi bt Jonathan Evans 687-168; Alok Kumar lost to Martin Goodwill 220-453; Ashok Shandilya bt Roberet Hall 429-218; Arantaxa Sanchis lost to Ryan Mears 206-368; Balachandra Bhaskar bt Rick Kendall 581-142.