The importance of sports psychology
9.10K //
02 Nov 2012, 16:32 IST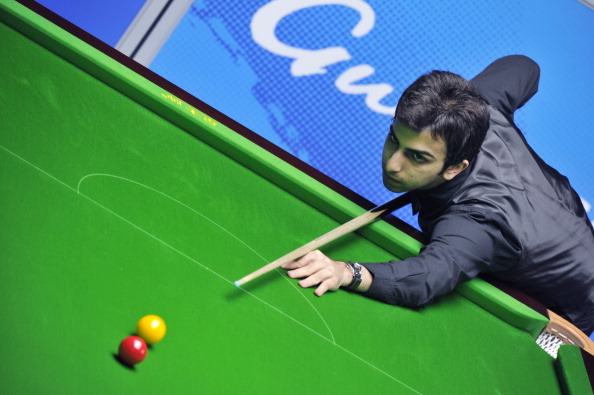 Every top sportsperson knows that their best performances come from their mind as much as their body. We've all seen top-notch golfers lose their game for years on end, and swimmers lose those critical tenths of seconds due to the ever-looming threat of sports performance anxiety.
Over the years, it's been proven that while spending long hours' training a top sportsperson's body, spending a little on their brain is a must.
Watching one such living example of a top sporting hero, Shree Advani, elder brother of reigning world billiards champion Pankaj Advani, emphasizes on the importance of 'positive state of mind' which is crucial for a sports person at any level.
"It is extremely important for a sportsperson to be in a positive environment which helps them feel positive. Many a times I correct mom and say: 'that is something we should not be speaking about at home because we have an active sportsperson living with us," says the 31-year-old Shree who has a Ph.D in sports psychology from the Golden States University in Wyoming, USA.
In 2007, on the insistence of his mother Kajal, Shree returned to India from Australia leaving behind a lucrative career as a team leader at the Salesforce Pty Ltd to help his brother Pankaj whose international career was taking shape. Since then on, Shree has been a guiding force in every endeavour of his brother's success. At only 26, Pankaj has conquered the world of cue sports and has won a title at every level that exists in the sport.
But not so long ago, Pankaj could barely even visualize winning in his mind says Shree. "I was here in Bangalore just before Pankaj left for the 2006 Doha Asian Games and I thought why not apply the same theory we use in sales training with Pankaj. We did some training for a couple of hours before he left and he came back with a gold. That's when I realized that mental coaching for success can be applied in any field," admits Shree who is also a national player in billiards and snooker.
"It was then that I started thinking on the lines of sports psychology," he added.
Though India is still conservative about the concept of psychology, sports psychology is getting popular among youngsters as a career option and sports associations are opening doors for professional sports psychologists to enhance performance.
Shree says: "Watching Pankaj play, it is evident that his game is all about mental strength and how he can handle pressure. But there are also times when nothing works for him and a small pep talk is all it takes to win. If I can help him win titles then I can help other sportspersons too."
On winning the World champion in Leeds on Sunday beating legendary Mike Russell in the final, Pankaj Advani admitted that consistency was the key. "I knew I needed to be consistent from the word go, so I was on a mission as guided by my brother Shree, who is a noted sport psychologist. He knows the game inside out and has a natural sports brain which really came in handy," concluded the champion.