Anush Agarwalla is currently busy preparing for the upcoming 2023 Asian Games in Hangzhou, China. The Kolkata jockey is ensuring that he handles the pressure efficiently through adequate training and a focused approach.
From beginning horse riding at the age of 10 to training with German Olympian Hubertus Schmidt at 17 and becoming the first Indian dressage rider alongside Shruti Vora to compete at the Dressage World Championships, Anush has shone light on the value of perseverance, dedication and talent.
Speaking exclusively to Sportskeeda, Anush discussed his early days in the sport, how he got started in equestrianism and the aspect of the sport he enjoys the most. Drafted alongside Hriday Chheda, Divyakriti Singh, and Sudipti Hajela in the Indian equestrian contingent, Anush Agarwalla is working non-stop to ensure success individually and bring glory to the nation.
"I did not have a typical transition into the sport. I'm the only one in my family that rides. In my childhood days in Calcutta, there was a golf club near my home called Tollygunge Club Club that has a riding facility. I used to just go on the weekends just to sit on a horse," he said.
"I really started riding when I shifted to Germany in 2017, which is kind of late, especially in this sport where most people usually have already competed and have a lot of experience already by then," Anush remarked, recounting his transformation into a professional equestrian.
"One aspect what I enjoy the most about equestrianism and dressage is when you are in sync with the horse, that is he trusts you," Anush Agarwalla added with enthusiasm. "The horse listens to you and allows you to control him. It is a great feeling and is one of the greatest gifts and a hard thing to do it with love and not violence."
"And the second aspect, what I really love about equestrianism is that one everything works the way you expected it to, you just say to yourself, 'yes, it worked today'. This is something that money cannot buy," he continued.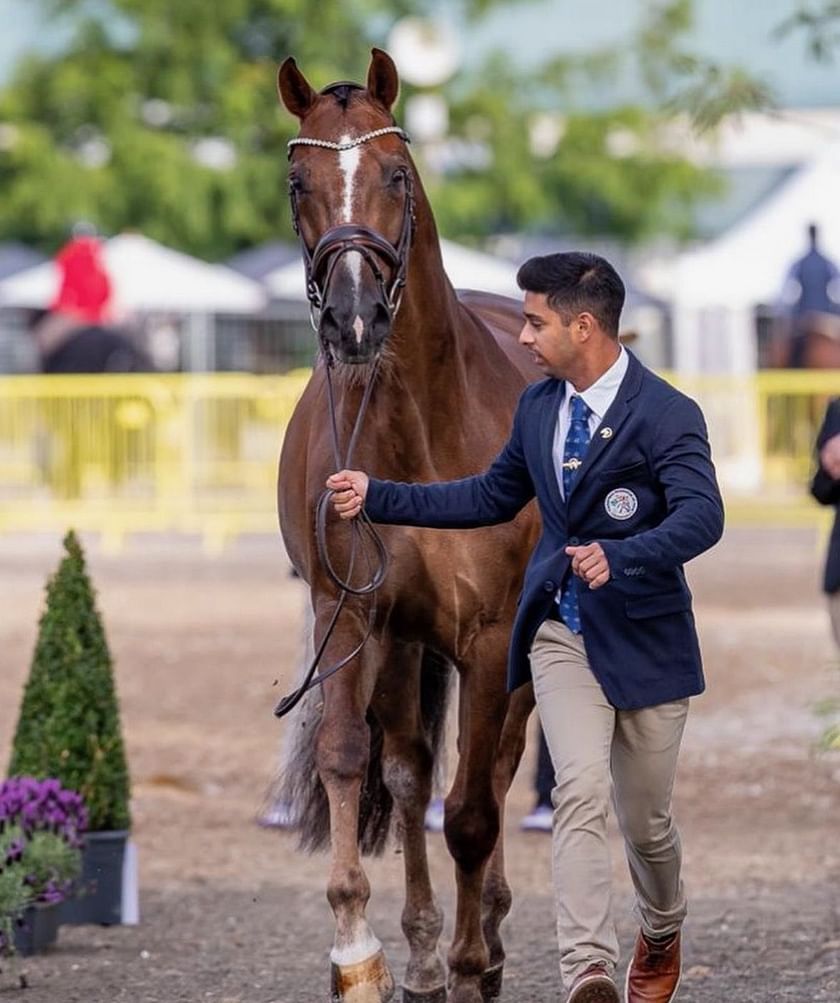 Anush Agarwalla also talked about the support he has received financially, mentally, and emotionally from his parents over the years. From moving out of the country at such a young age to participating in a niche sport, he is grateful for the help he has received over the years.
"My parents have been my greatest support over the years. Without my parents' support, all my hard work would have been useless. So whatever I am today, have achieved and will achieve, my parents have played a major role in it, especially when I moved to Germany where they helped me financially, mentally and emotionally," he said.
"Regarding my friends, they knew I was riding when I used to fly to Delhi as a teenager. I changed trainers and moved from Calcutta to Delhi. And then, I shifted to Germany. Not everyone understood my efforts and the changes I was making. They didn't get it because equestrianism is not big in India. Another reason for their confusion was that I wasn't achieving much until a few years ago," Anush added.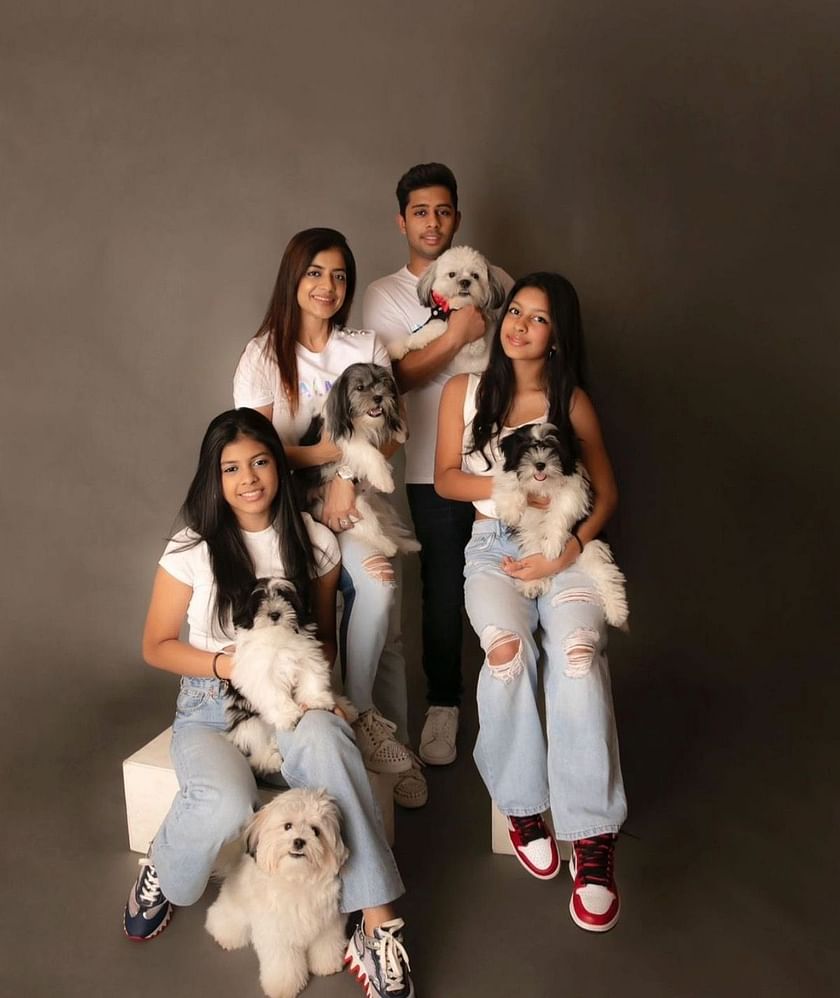 Anush Agarwalla was especially critical of the existing infrastructure in India for equestrianism, though he did point out that the country had major strides. He also detailed how the pandemic personally affected his game.
"So, in India, equestrianism, especially dressage, is not developed. Europe is the heart of the sport. I am sure that there are youngsters with enough talent to make it to the top of the sport. But in India, we do not have good horses, we do not have good trainers, we do not have good infrastructure and we do not have good facilities. All of this goes together in order to compete effectively," he said rather disappointedly.
"In India, there are only a few horses the whole year round. Moving to Europe is a challenge not everybody wants to take, especially at a young age, because, of course, it's a huge shift. I really have to say, though, that it has developed a lot in India over the past years, but it's still miles away from where Europe is," Anush added.
"During the pandemic, people could not travel internationally. I had not seen my family for at least more than a year and a half. If I had come to India and contracted the virus, I would have been stuck here for weeks. That was a lot of training to miss. Looking back, I am happy I stayed back because I made a lot of progress in those few months through training. It was not easy as I was lonely. But, looking back, there are no regrets," the Kolkata-born equestrian said about his struggles.
---
"Team work with a living being is what makes equestrianism really unique and peculiar" - Anush Agarwalla's ambitions ahead of 2023 Asian Games
Anush discussed his goals and ambitions for the upcoming future, stressing the importance of performing well in big events.
"The upcoming Asian Games is very important to me. I am looking forward to that. This year, India has a good equestrian team. We have a good chance of getting on the podium and making history, as India has never won a medal in dressage. I feel we are strong contenders and we have to give it our best shot and see how it goes," he said enthusiastically.
"But my most important goal is to qualify for the Olympics next year in Paris. It would, personally, be my biggest achievement as not everyone can call themselves an Olympian. The Olympics is, has and always will be my biggest goal. And I think we'll all be hoping that that dream actually comes true," Anush added.
Anush Agarwalla further gave us insights into his game, and how much of an important aspect it was to effectively communicate with your horse.
"To be honest, the connection between a jockey and his horse is the most important part of the sport. Firstly, it's lovely to be best friends with your horse. I think it's really important to also have an emotional connection with your horse. Horses are unlike bicycles, they have their own feelings. Some days, they don't feel up to the task. You have to adapt to every situation," he stated.
"Also, from the horse's point of view, I think they are happier when they connect emotionally with the rider and caretaker. The most important thing is that the horse feels comfortable in the arena when you sit on it. Only then can you achieve the dreams together as a team. The teamwork with a living being is what makes equestrianism really unique and peculiar," Anush continued.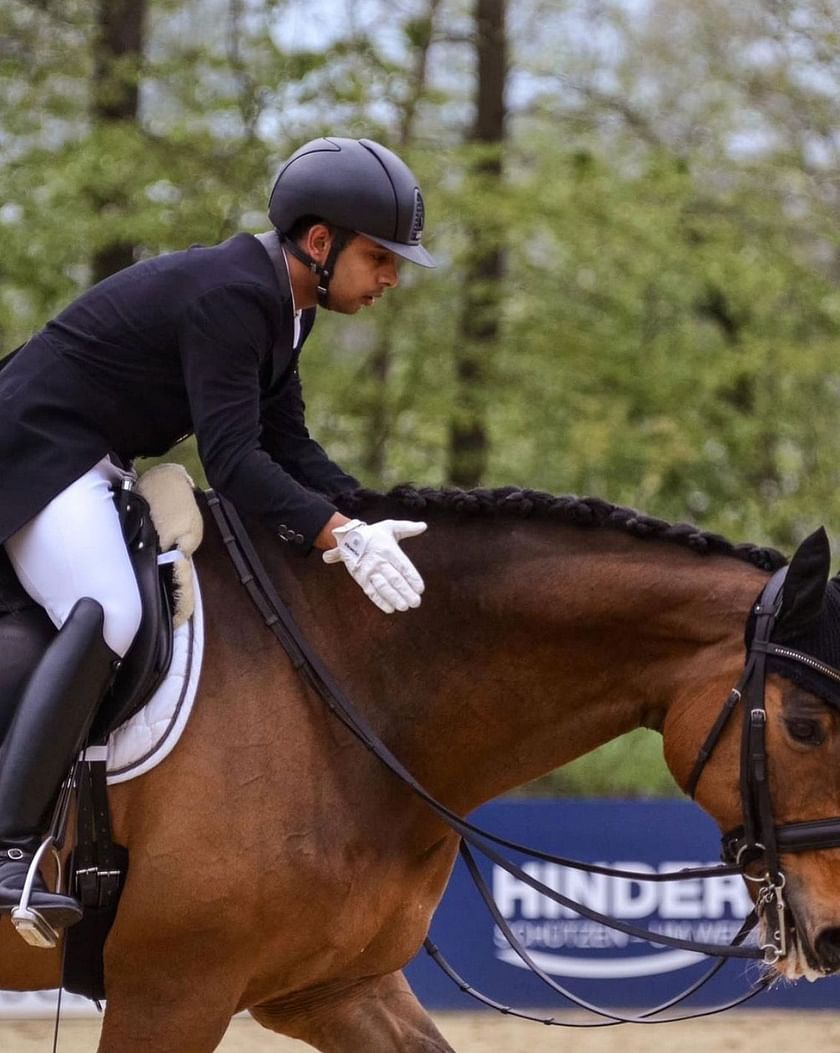 Anush took time to send a message to Indian fans worldwide about their support for niche sports such as equestrianism. He gave valuable advice to youngsters beginning out in the sport, who have ambitions of making it to the Asian Games and Olympics.
"It's a beautiful sport and I think it attracts a huge crowd. In India, the exposure to the sport is not much. There are not many competitions in big arenas that attract a large audience. It's not as big as cricket or football but we can focus on the mesmerising aspect of the sport as it captures an emotion," Anush said.
"My message to youngsters who have aspirations to make it to the Asian Games or Olympics is that it is not easy to make it to the top of this sport. I know how difficult it is to move abroad, but, unfortunately, that's the only way to make it," he stressed.
"India doesn't possess the required facilities and moving abroad can be hard on your family and friends. If you are passionate about the sport, work hard and believe in yourself, the sky's the limit and nothing is impossible. My message is to be passionate about it and work hard and most importantly, believe in yourself," Anush signed off.
Equestrian will begin on September 26 in the 56,00 square metres, Hangzhou International Equestrian Park. Events slated to be competed are Jumping, Dressage and Eventing.
Anush Agarwalla will take part in Dressing and will look to create history and bring back home a medal for the first time.