What's the story?
Gaming in India has picked up massively in the last few years and there is no doubt that the market in the subcontinent has revelled following extensive sales in consoles and gaming laptops and even mobile phones. The industry has certainly seen a lucrative market in the young Indian population.
However, a latest study from NewZoo has revealed that while gaming has definitely picked up, there has also been a significant contribution to the industry from women who, as per the study, now account for 32% of the total gaming in the country.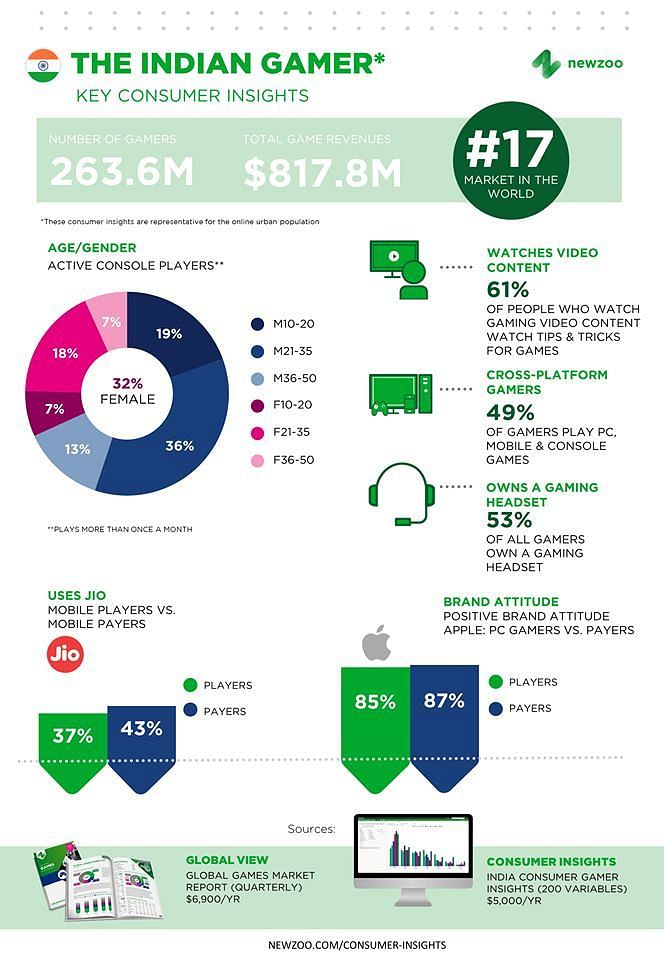 In case you didn't know...
Indian gamers have been making a real splash on the world arena as well and interest continues to develop among young people with many developers considering it the next big market to invest in.
The heart of the matter
The detailed statistical report also highlights other areas of gaming in India, such as the total number of gamers in the country and that amount is mind-boggling in itself. A total of 263.6 million players currently spend their time on gaming in India and total game revenues have exceeded $800 million, with that number expected to rise even further.
The part that may surprise a few, however, is that 32% of gamers in India are actually females who have been playing their part in ensuring that gaming in India is as big as it is. Females between the age of 21 and 35 are the biggest contributors, yet again showing the importance of young people in making gaming so popular.
What's next?
Indian influence continues to grow as we head towards the new year and more and more gaming options become available.
Author's take
The staggering numbers highlight the sheer magnitude gaming as an industry has reached in India and as new technology and opportunities develop, so does the need for more Indian players in the industry.