Just after one week of its reveal, Valve released its very own Dota Underlords. Based on the popular MMO game Dota 2, Dota Underlords is a turn-based strategy game where the players will delve deep into battles, fighting fantasy monsters to secure their path towards victory.
With the huge player base of Dota 2, Dota Underlords took a headstart just after its launch. According to the report of SteamBD, the game is having over 190,000 players playing at the same time at this moment. Dota Underlords which is Valve's take on the Dota Auto Chess is already on its way of success with the concurrent number of players.
My first impression of Dota Underlords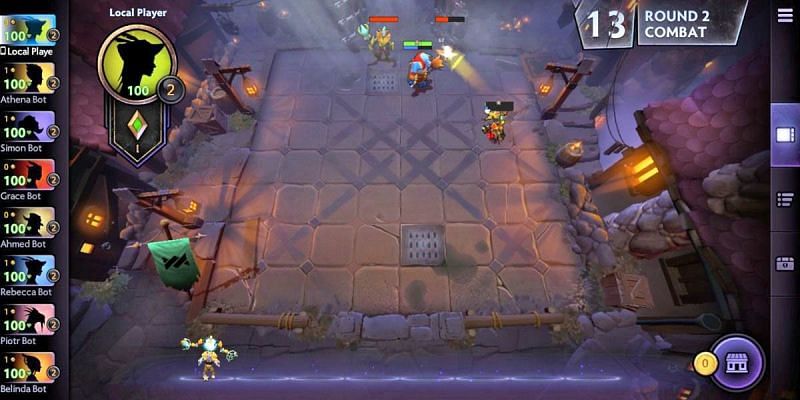 After playing it for a couple of hours, the game looked quite stable and solid to me. Although the game is in its beta, it will provided stunning graphics, soothing music, and smooth gameplay. If you are already familiar with the Dota world, then it will take a few moments for you to understand the game mechanics. But if you are completely new then you might face some trouble understanding the game. Although there is a dedicated tutorial section to help you out to learn the game basics but I feel that for a player completely new to Dota secene, the tutorials should have been better.
Also, as the game is available on Android, iOS and Steam and having the cross-platform gaming facility, so you can start a match and finish on the other platform. On my personal try, the cross-platform feature worked like a charm!
For now, the game is offering limited number of Dota Underlords characters. But as per Valve's plan, after a couple of months in 'Beta' they will release the game fully with more Dota Underlords characters.
Although Valve wants to take down Dota Auto Chess with Dota Underlords, it will not be an easy task. As both the games look quite similar, the players will need some valid reason to switch to Dota Underloards. If Valve can provide frequent updates and new contents then they will eventually be successful on their goal.