FIFA 13: Be a virtual pro review
4.43K
More realistic, much deeper and offering longevity, Fifa 13 is almost similar to that of the franchise's previous release Fifa 12, but along with several tweaks, better graphics and it offers a relatively well rounded understanding of the beautiful game of football for a video game.
Here, we will be reviewing a part of the offline game-mode, precisely the 'Be A Pro' section.
Just a heads up, the game was tested on a SAMSUNG NP550P5C Series 5 Laptop, with Third Generation Intel ® Core™ i5 Processor 2.50 GHz, 6GB of Memory and a NVIDIA GT 650 2GB DDR3 graphics processor card.
The game starts with the cliché, but legendary 'EA Sports… It's in a Game!' jingle. They got a classic Leo Messi clip this time, instead of the usual 'Rooney screaming after scoring' poster, which is really nice.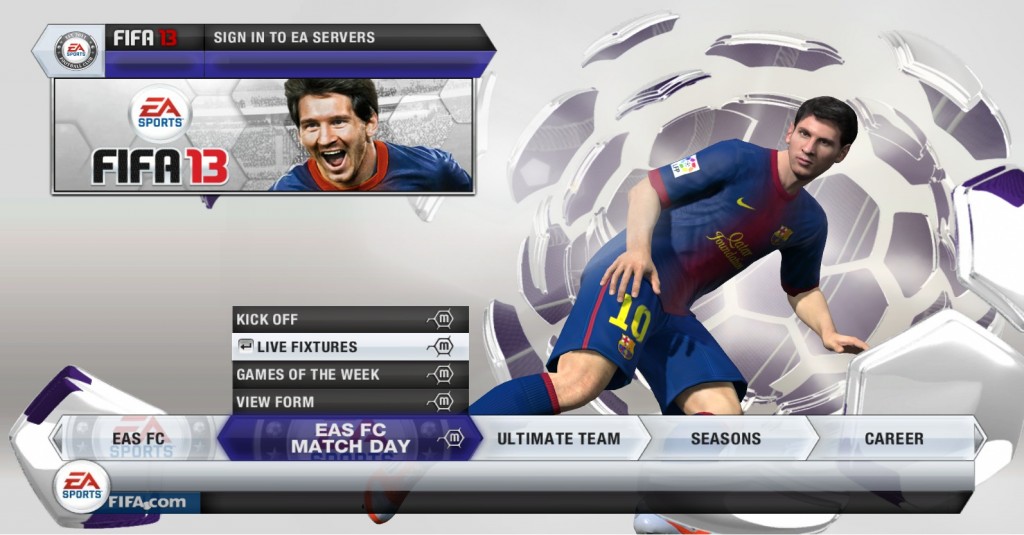 The Menu interface has been upgraded, not completely altered. Has a nice and uber-cool touch to it. Offline mode has two game modes this time, unlike the previous game which had a Player-Manager mode as well. You will have two modes, one is the obvious 'Management' mode and the other would be 'Be a Pro', where you can retire after a while and continue as a Manager. Really impressed me there EA!
Moving on to the 'Be a Pro' mode, this time it is far more convincing and realistic, unlike the previous version of the game, which greatly lacked appeal in my opinion. There is this long-term satisfaction to be a player going through the system, going to loan to smaller clubs for first team football, and making a name for you, eventually becoming a legend. To be quite honest, I was so moved by the mode, which I used to prepare speeches for hypothetical press conferences, not that the mode has yet. You can opt to play just as your Pro, or control the whole team during matches.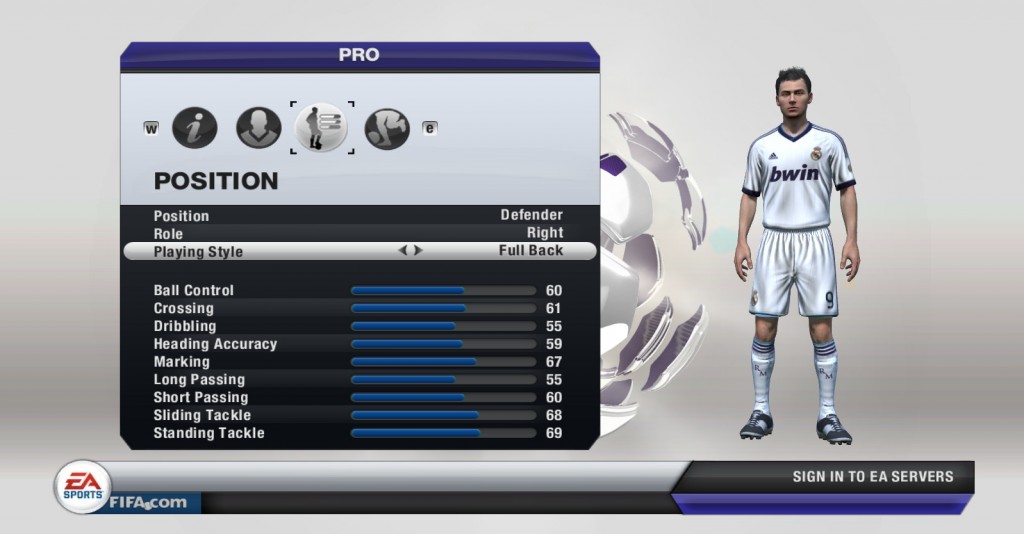 While starting a new game, you can choose either to create your own pro or use a real player. What has been a letdown was that EA really didn't care to add new features to the 'Edit your Pro' section, where Konami's PES title offers a lot of options on the other hand.
The Game AI has been kept the same, which isn't really bad because it is quite user friendly, although there is a new section called 'My Actions' where you could take care of all your negotiations, and even request a transfer or loan if you want. You can move to a new club mid-season which adds another feather to the 'Reality Tab' of the game.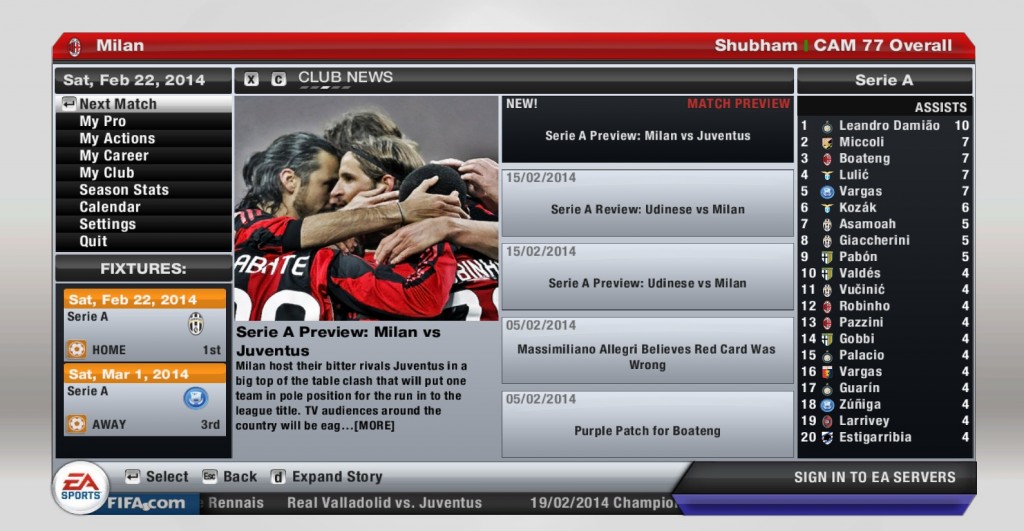 You start as a fringe player, rated oddly around the mid-sixties.
The mode will now have 'League Objectives' and 'Upcoming Targets' where you will find your objectives for the season and weekly tasks as well. Fulfilling them will help you increase the rating of your pro, and move forward in the game.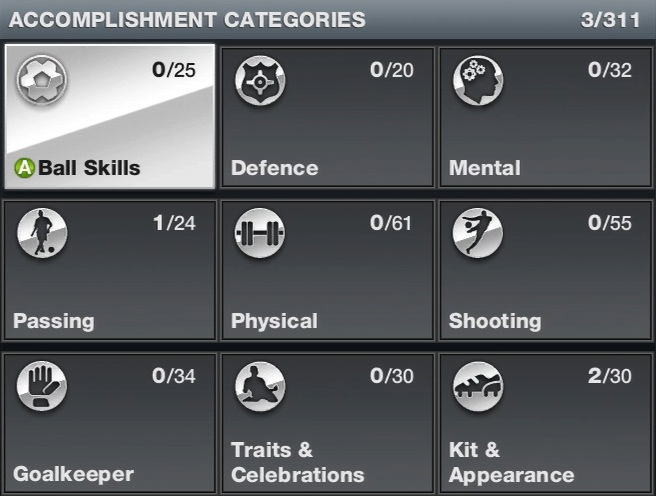 When you start a match, you would notice numerous tweaks in the game. Gamers are given complete control over the game, which you can later change if you find it uneasy. Players are allowed to control the ball with amazing precision. 'First Touch Control' has been introduced, where the player can commit a mistake while receiving the ball from a pass, affecting even players like Xavier Hernandez and Xabi Alonso. The ball would now bounce away from the players.  Tackles are directed this time, which means you can recover pretty quickly if you mistime one. The game seems much faster than the previous version, and they have even done a lot in the game's Free Kick engine. Attackers can add fake kick-takers, lob it as a cross or just sky it up in the air. While defending, you can add players to the wall, mark specific players and so and so.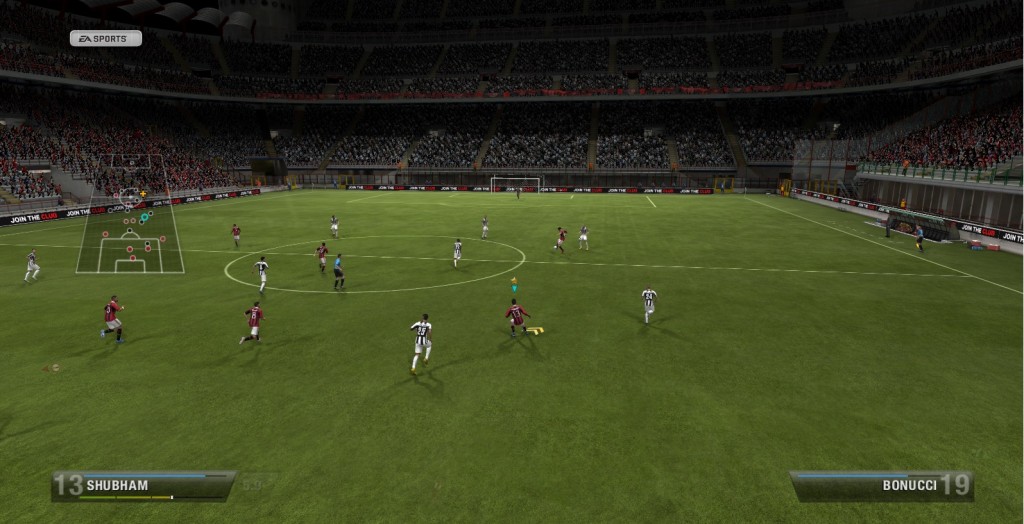 Pros: Improved game faces, Improved Gameplay, New Celebration Packs.
Cons: Lack of attention on the editing the pro section, and no option to negotiate for wages.
Overall, I really liked the 'Be a Pro' mode this time, because of its longevity and realism.
Definitely, something you shouldn't miss out on. As for Konami fans, I would strongly recommend you this game, as PES 2013 gives you nothing but pain. I was a Konami fan too, to be quite honest.
Score:  8/10.