First gameplay video of WWE Immortals released
First video of WWE: Immortals released today which displays gameplay of the upcoming game
News
12 Jan 2015, 01:46 IST
2.28K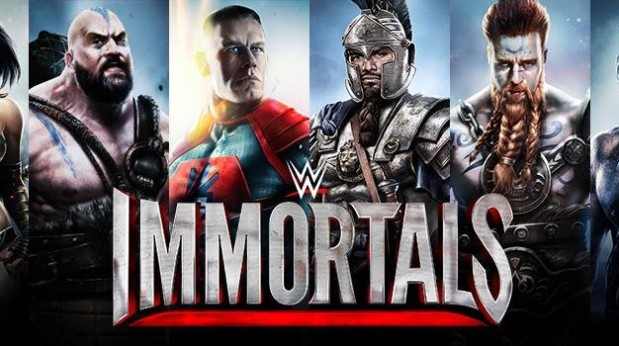 Earlier today, the WWE and the NetherRealm Studios released the first video which displayed the gameplay of their upcoming game, WWE: Immortals. WWE: Immortals is a game being developed by WWE and NetherRealm Studios which will be available on iOS and Android platforms. Looking at the graphics of the game, it seems very impressive for a mobile game.
In the video, we see Triple H, dressed up like "Conan: The Barbarian" with his huge sledgehammer with which he beats up his opponent (most likely Roman Reigns) and in the end gives a jumping pedigree. The video has impressed many but have also annoyed for the reason of not releasing the game on PC and other leading platforms. We hope that they do release the game on the next gen platform because it'll be fun to play the game on large resolution with good frame rate.
The confirmed wrestlers to feature in WWE Immortals include – Triple H, Roman Reigns, John Cena, Brie Bella, Nikki Bella, Big Show, Sheamus, The Rock and Brock Lesnar. All of them look like superheroes or warriors. However, both the Bellas look more like Kitana from Mortal Kombat. The game is set to release on January 12, 2015 and will be available on iOS and Android devices.
Below, the gameplay video is shown: