PMCO Fall Split 2019 Prelims for Global Finals are being held in Kuala Lumpur, Malaysia. The 16th match of Prelims Day 3 took place in the map Erangel, from a third-person perspective. The flight path begins from Lipovka and ends in between Primorsk and Military Base. The highest priority locations were Pochinki, School, Rozhok, and Gatka.
Insidious (INS) was the first South Asian team to get knocked out of the match. As always, their strategy of widespread play resulted in their own loss. Bhisma and Joker of INS were the last two players trying their hands with Asterion Myth, but, unfortunately they got killed by Asterion Myth players.
Throughout the Erangel map, team MEGA and ORANGE ESPORTS were spraying bullets like nobody's business. However, ORANGE ESPORTS took the chicken dinner from the last nail biting situation. The last circle was the moment of the match when a solo player of ORANGE ESPORTS 'leon' single handedly led his team to the chicken dinner; knocking two MEGA ESPORTS players down.
Standings of the match 16 (Erangel-TPP):
There was no South Asian team in the top 8 of the match 16 of PMCO fall split. The last 8 standings of the Erangel match is as: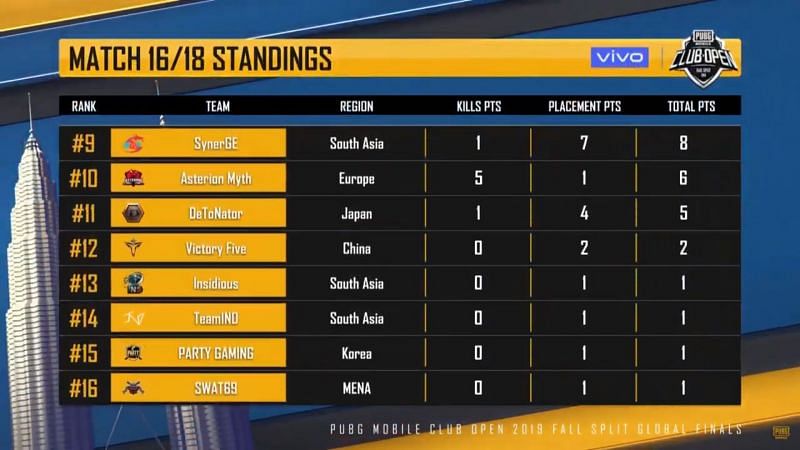 The total kill rating of the PMCO Fall Split Prelims till match 16 is as: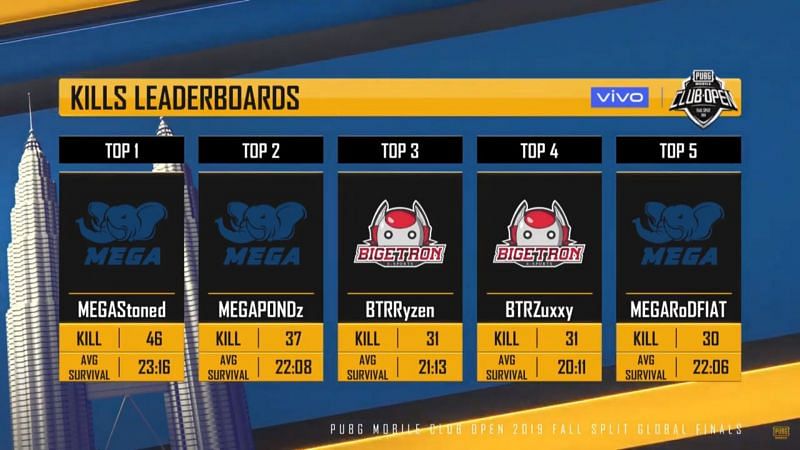 There are only two more matches left in the PMCO Fall Split Prelims. Let's see who takes their ticket to the finals to be held in Kuala Lumpur, Malaysia within few days.