Returnal is, hands down, one of the best gaming experiences that I've had in a long time. Developer Housemarque, with just this one game, has established itself as one of the most talented and capable developers alongside the likes of Santa Monica Studio and FromSoftware. I'm going to be honest; before Returnal, I had never played nor felt like playing a roguelike video game, but that changed with Returnal.
Rarely do I get to play games that affect me so much that they end up forcing me to try out an entirely new genre of video games, which I, out of my own lack of interest, never gave a chance. The last game that did this to me was Bloodborne, which, even to this day, holds a special place in my heart. Returnal, in many ways, is similar to Bloodborne, where it just throws you into this nightmarish alien world and asks you to figure out its many mysteries.
It doesn't hold your hand or forcefully shove an exposition in your face every ten to fifteen minutes, thereby ruining the gameplay momentum. It revels in delivering its narrative, overarching plot, and themes by simply letting you, the player, experience it firsthand. I love it when games allow you to be in the driver's seat of the narrative and let you peel off its many layers one by one, not by telling you the story, but by letting you experience it.
While my love for Returnal stems deep into how Housemarque chose to deliver the rather cryptic yet satisfying story, I thoroughly enjoyed what they offered in terms of gameplay, so much so that I'm already on the lookout for my next roguelike adventure. With satisfying shooting mechanics and an ensemble of challenging yet rewarding boss fights, Returnal is a joy to play with, but it comes with some major caveats.
---
Returnal's sci-fi narrative is more about human emotions than extraterrestrial dread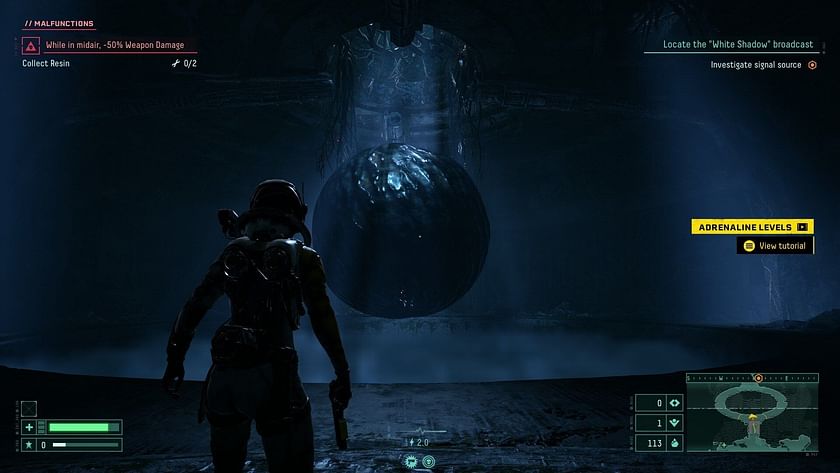 The fear of being on the alien and hostile planet of Atropos, where the laws of our world aren't followed, is punctuated by the surrealistic atmosphere and cryptic environmental storytelling of Returnal. As soon as I took control of Selene, the game's protagonist, I knew that the game isn't what it wants me to think it is. Having played plenty of sci-fi horror games, I was confident that the game would eventually pull a cool sci-fi twist that I would've seen from miles away.
To my surprise, that never happened. There was no sci-fi twist or cosmic revelation that would shock me to my bones and leave me gasping at my screen. However, let me assure you, there is a massive twist, a twist that I could never have seen coming. A twist that didn't leave me gasping, but left me in a state of awe and wonder instead.
Returnal takes the "show, don't tell" approach to its storyline, something that isn't new to Souls-like fans, especially veterans of FromSoftware's Souls games, wherein the story isn't delivered through lengthy expository cutscenes, but is delivered via environmental storytelling. This particular approach is both good and bad, and if implemented incorrectly, it can leave players confused and unsatisfied.
Fortunately, Returnal's storytelling showcases the perfect balance of delivering its plot through subtlety, the environment itself, and gameplay mechanics. One of the biggest features that sets the game apart from most other third-person action titles is the time loop system, which is not only an effective gameplay system, but also an equally effective narrative tool.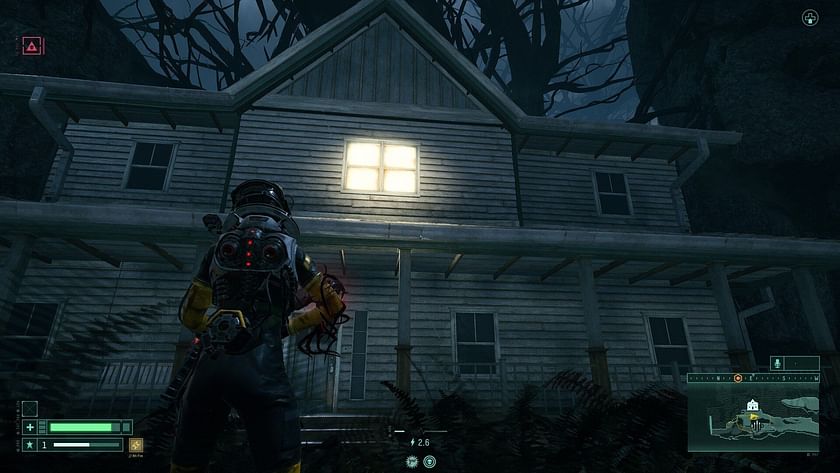 The story of Returnal on its surface might look like an average sci-fi space thriller, but at its core, it's an in-depth examination of human emotions. Although I would very much like to go in-depth with the game's meta-narrative and how everything Selene experiences on Atropos is an allegory for her inner conflicts and emotions, with her trying to cope with her past, present, and even the future. I would genuinely not want to spoil anything about the game's truly exceptional plot.
---
Returnal's immaculate visual presentation that showcases what true "next-gen" can look and feel like
Being a PlayStation 5 exclusive title, Returnal boasts some incredible graphics, which I'm going to be honest, really impressed me, even though I wasn't running the game at max settings with all the ray-tracing bells and whistles enabled. Although the game is built using Unreal Engine 4, Housemarque was really creative with their art style as well as the color palette selection for the game, making it stand out as one of the most visually impressive games on PC.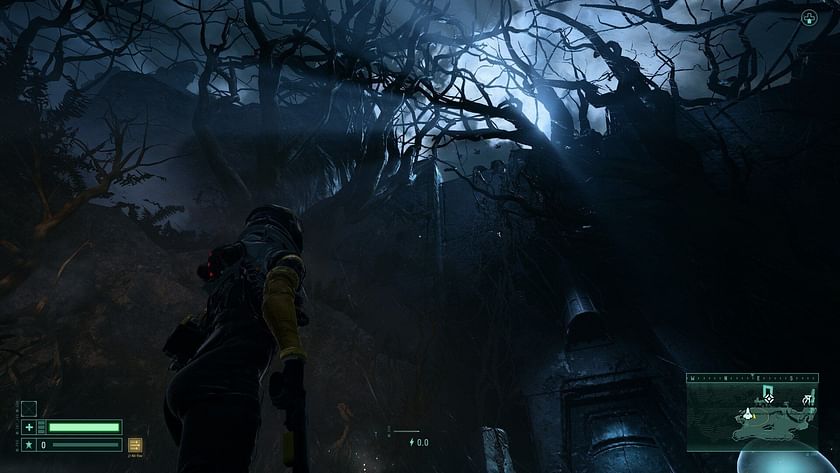 The visual and art style excellence permeates throughout the levels, enemies, and boss designs in Returnal. While the very first level was not much of a looker, considering that it mainly consisted of mostly dark forest-like zones with a few extraterrestrial ancient ruins, it was the second and third zones that truly captivated me and made me really appreciate the game's visual fidelity. From lighting to the use of volumetrics, everything feels purpose-built to help elevate immersion.
Returnal also houses some truly unique and fantastic boss designs. While the bosses aren't nearly as tough as some of the late-game fodder enemies, they are still a visual spectacle, and something that will always stay in my memory right beside the likes of Slave Knight Gael (from Dark Souls 3) and Isshin, the Sword Saint (from Sekiro: Shadows Die Twice), two of my personal all-time favorite boss fights.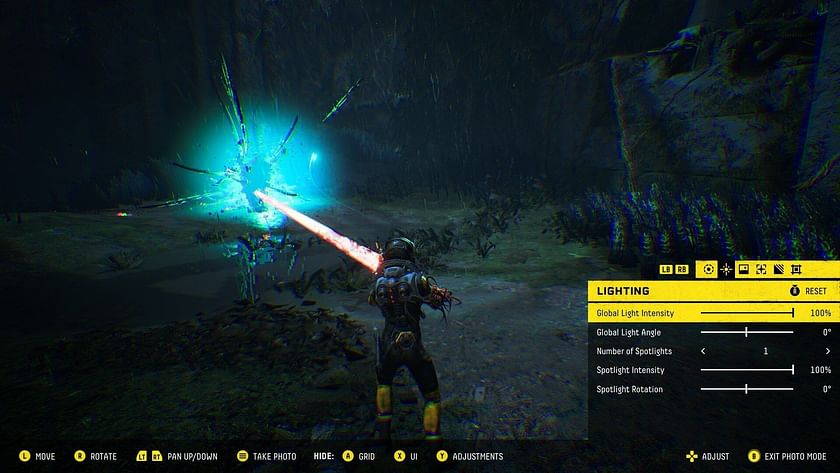 As a side note, Returnal features a complete and fantastic 'photomode' as well, which is something that I really appreciate in video games, especially those with a unique style. I must've taken more than a dozen screenshots while going through the first zone alone. Returnal's photomode comes with everything that you can expect from a modern PlayStation exclusive title and beyond. Personally, I really liked the addition of spotlights and having control over how they illuminate a scene.
Lastly, as a minor nitpick, I need to talk about the game's performance as well as a few bugs that I came across on my first playthrough. The very first and kind of annoying issue that I faced with the game was stuttering, but not during gameplay, during some of its early cutscenes, which I presume are pre-rendered. The game does pre-load shaders, which I think has become the norm for most Unreal Engine 4 and DX12 titles on PC.
I was running the game on a system that, despite not being top of the line, more than meets the minimum requirements (Core i5 8400, 16GB DDR4 RAM, GTX 1660 Super, with the game installed on my primary Gen3 NVMe drive), so having stuttery cutscenes was somewhat jarring. Fortunately, after reaching chapter 2, the stutters were more or less gone.
Another issue that I encountered was a weird texture loading bug, where I fell through a broken floor, which should have transported me to the Fabricator, and failed to load textures in time, leaving me falling into the abyss without being able to pause or quit the game without forcing the executable to close via Task Manager. However, it happened just once, and I couldn't replicate the same issue ever again.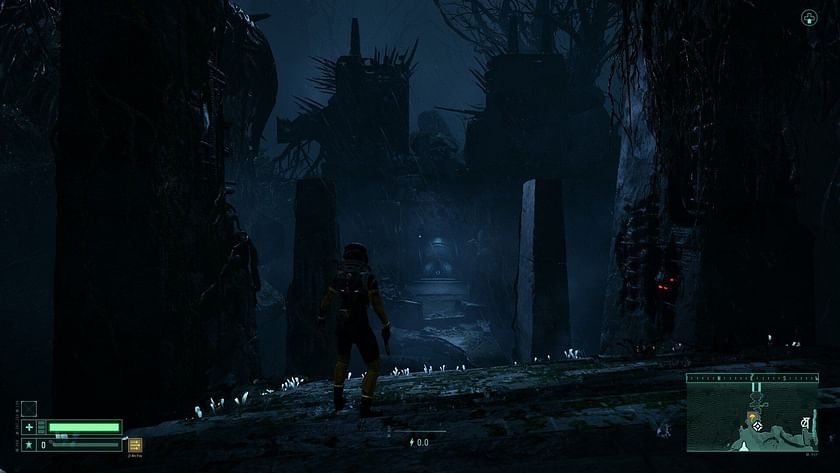 Despite the issues I mentioned, Returnal, in my opinion, is a fantastic PC port, almost at the same quality as the God of War PC port. The game never crashed on my PC, not even once, and the performance was fairly rock-solid, with very minute frametime dips when entering new areas. Also, I think the texture loading bug, as well as the cutscene stutrering issue, will most probably be addressed with a day-one patch or a post-launch update.
---
Returnal's roguelike progression mixed with the action-packed bullet hell gameplay hooked me right from the get-go
Housemarque's previous projects include Resogun, Alienation, Matterfall, and more. Although these titles are adored by fans of the 'bullet hell' and 'shoot em' up' genre, they have never achieved mainstream appeal, unlike other PlayStation first-party studios like Guerrilla, Naughty Dog, Santa Monica Studio, etc. Fortunately, that changed with Returnal, and for all the right reasons.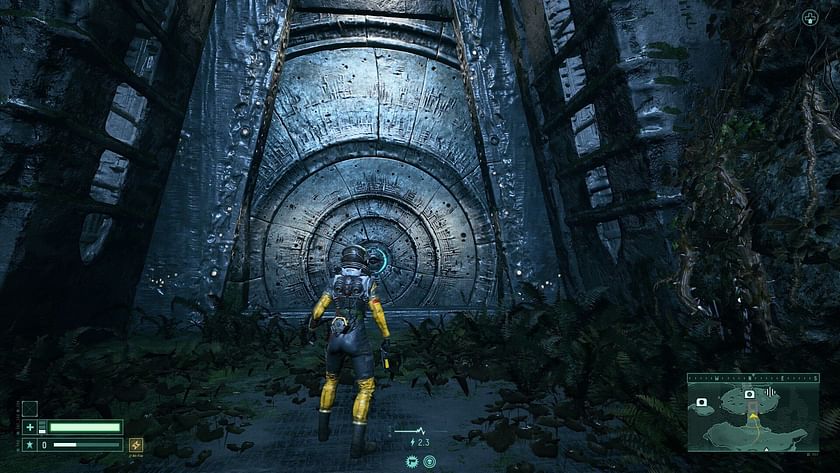 Returnal's gameplay experience was very reminiscent of one of my favorite games of all time, Doom Eternal. From level layouts to certain UI elements, to even the miniboss and boss encounters, everything made me feel like I was playing a spiritual successor to id Software's FPS masterpiece, albeit with a roguelike spin. Returnal operates on the same principles that made Doom Eternal a fantastic, and dare I say, exceptional FPS experience for me, and adds its own twist with its roguelike mechanics.
Just like how in Doom Eternal, you get more powerful, not just by unlocking new upgrades but also by spending time in learning the gameplay mechanics, Returnal rewards you with more powerful weapons and suit upgrades as well as optional perks, as you spend more time exploring its many different levels and biomes. Returnal features an in-depth upgrade system, courtesy of the fabricators, which allows you to craft modifiers for your suit.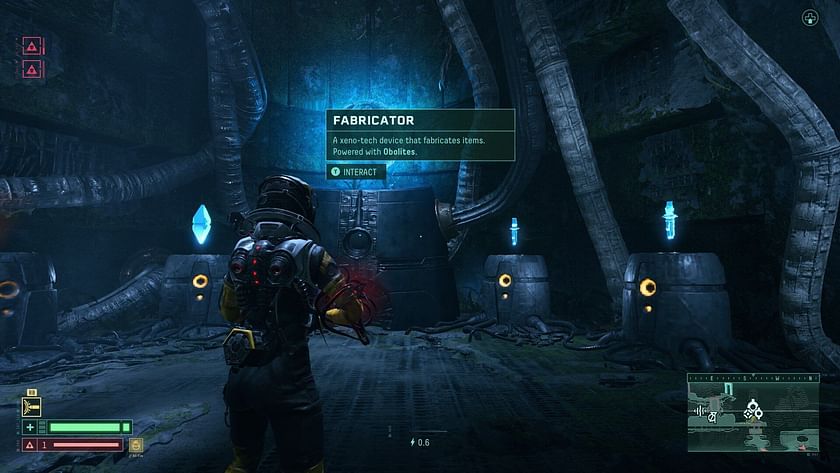 However, the higher tier modifiers usually come with malfunctions (temporary attribute debuffs, which you can remove by doing certain tasks within a single cycle). I found the malfunctions to be a great incentive to explore the levels in order to nullify their debuff. Given how powerful certain attributes can be, it's really worth it to go out and cleanse them instead of rushing towards your next objective with the malfunctions active.
One of the most defining factors of any video game is the sense of progression, something that's ingrained within Returnal's gameplay system. After crash landing on Atropos, Selene is equipped with only a pistol, which remains as your primary weapon until you find hidden chests across random locations on the map, which have a chance to contain new and more powerful weapons (including not just firearms, but also an energy sword).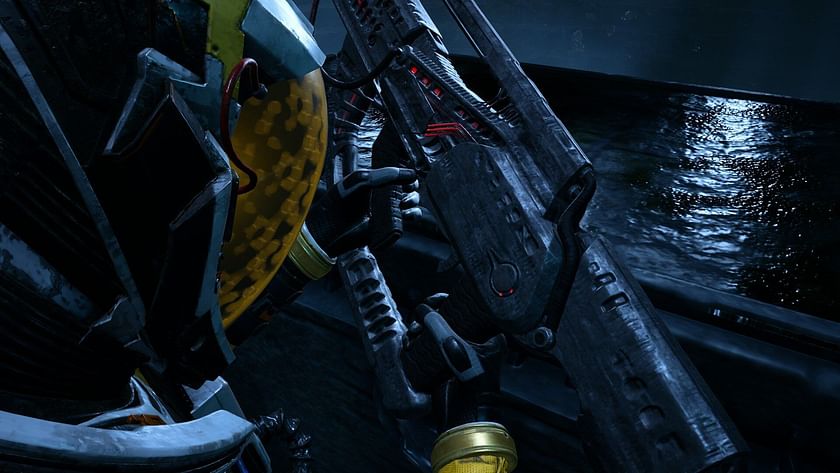 You see, Returnal works quite differently when compared to most third-person action games, as it doesn't hold your hand with any of its gameplay systems. You have to explore and experiment with the different tools that are available to you as well as those that you find while going through the levels to come up with a strategy to clear said levels without dying. And believe me, you don't want to die in Returnal, since it basically takes away all your equipment and gear that you find while exploring the level and sends you back to the start to try again.
While it might feel quite overwhelming to play a game where every death can send you back to the start, stripping off all the loot and weapons that you earn, once you get the hang of different systems as well as the general level layout, you'll start enjoying the randomness that comes with the roguelike elements of Returnal. I did get frustrated after having to replay entire levels simply because I died to an enemy just before encountering a boss.
However, once I got the hang of the combat and progression system, I was breezing past most enemies with relative ease, beelining my way directly to the boss. The randomized nature of the levels, which felt like a hindrance at first, is a great way to keep replaying the levels a fresh experience. Furthermore, I really liked how Housemarque intertwined the game's narrative into its gameplay, with certain sections of the game being designed as a first-person survival-horror game.
---
Returnal does the "time loop" trope justice
I have played a few games with the time loop trope, the most recent example of it being Arkane Studios' Deathloop. Unfortunately, Arkane's FPS title never truly delivered the essence of what being trapped in a perpetual time cycle felt like. Returnal, on the other hand, is exactly how I believe the time loop trope should work within a video game format.
Being stuck in a perpetual time loop is not fun, nor should it ever feel like it. Living through the same experience, the same day over and over and over again, should not and doesn't feel like something that excites most people. While most games that deal with this subject matter usually end up taking it lightly, Returnal doesn't do that. You see, in Returnal, you don't meet anyone else, there's basically no human interaction besides the dreams that Selene gets of her past.
As such, there's no one for her to narrate her ordeal to. There's nothing she can do that will help her break the loop, other than pursue the elusive "White Shadow" signal. She feels trapped and, by extension, the player feels trapped in what can only be described as a never-ending journey through the depths of hell.
What I really liked about the game is that it never makes you feel comfortable, with new extraterrestrial threats looming around every corner, and all it takes is just one enemy to overwhelm you and send you back to the start.
Although Returnal does feature a map as well as a minimap, complete with markers that point you towards your next objective, most of the map isn't accessible to you right from the start. The map gradually unlocks as you make your way through the levels, which can be a hassle when you just want to beeline it to the boss, without having to go through multiple miniboss encounters.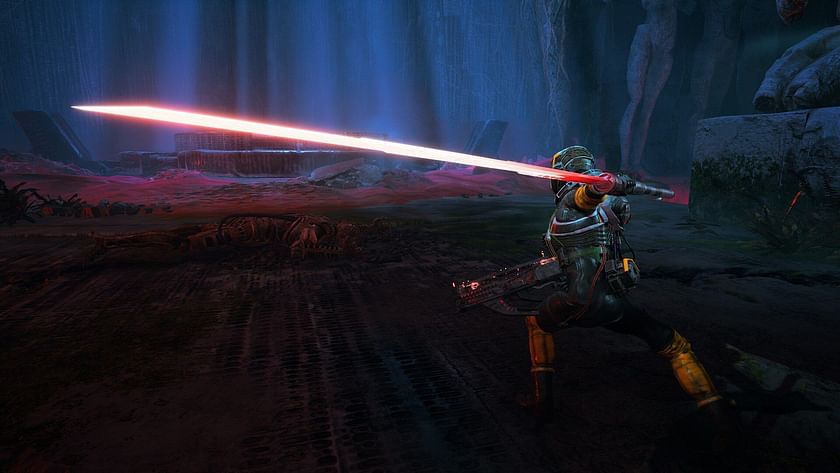 For the first half of the game, Returnal is fairly straightforward and, dare I say, quite easy, as even with a Profeciency level 3 weapon, I was able to kill the first couple of bosses with relative ease. However, there's a massive spike in difficulty once you reach the second zone, where you'll come face-to-face with enemies as well as minibosses that can kill you in two to three hits, sending you back to the start of the level.
The massive increase in diffculty can be a bit jarring for some players, especially those who aren't familiar with roguelikes or Souls-like games and the progression systems that they employ. However, if you take your time to carefully explore the levels and find a few good high DPS weapons, you can easily get past anything that the game has to throw at you.
---
In conclusion
Returnal is a fantastic sci-fi roguelike experience, mixed with an excellent storyline that lets players peel its many narrative layers without bombarding them with exposition. The visuals, environment, and enemies are purposely built to deliver the game's story, without resorting to the traditional form of storytelling. Returnal does not rely on delivering a static narrative, instead, gives players hints at the game's overarching narrative and leaves them to draw their own conclusion.
While storytelling is one of the high points of the game, it's the gameplay that makes Returnal a truly outstanding experience, featuring a challenging yet rewarding gameplay loop, a stellar progression system, and a healthy dose of engaging and high-octane third-person shooting. While the difficulty curve towards the second half can be quite jarring, with careful exploration and time spent learning the gameplay mechanics, players can easily overcome these hurdles.
Returnal is easily one of the best "current-generation" PlayStation exclusive title, that finally makes its debut on PC with a fantastic PC port, allowing an entirely new group of players to finally enjoy the sci-fi roguelike excellence of Housemarque's creation. It's certainly a game that players shouldn't miss out on, regardless of their taste in the roguelike genre of video games.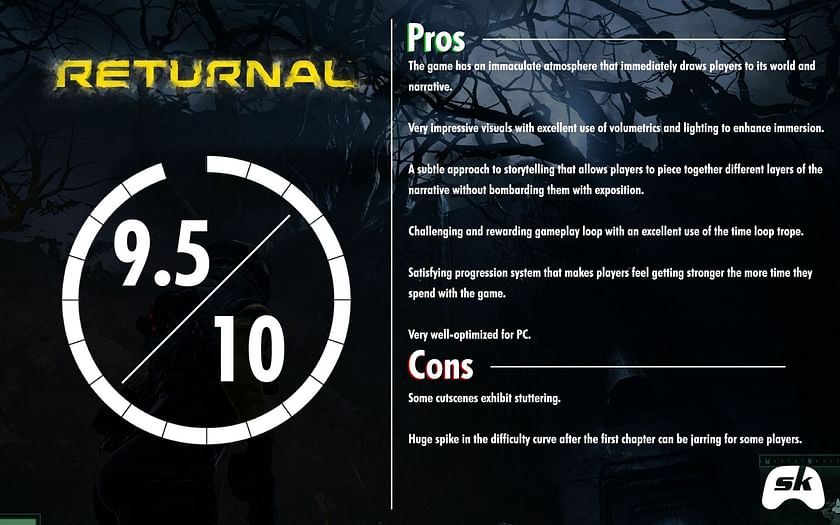 Reviewed on: Windows PC (Review copy provided by PlayStation)
Platform(s): Windows PC (via Steam and Epic Games Store), PlayStation 5
Developer(s): Housemarque
Publisher(s): PlayStation PC LLC
Release date: February 15, 2023 (Windows PC), April 30, 2021 (Original PlayStation 5 release)