Sid Meier's Starships announced by Firaxis
Starships will be released in early 2015 as a digital download for Windows-based PC, Mac and iPad
News
21 Jan 2015, 02:02 IST
1.63K
The game, Starships, have been announced by 2k and Firaxis Games, which is due for release in early 2015 as a digital download for Windows-based PC, Mac and iPad.
Starships is basically a turn-based adventure-driven strategy game which is set in the same universe as Civilization: Beyond Earth.
The game states that the player will command a fleet of Starships before setting out to explore the galaxy, defend planets and their civilization while at the same time build a federation to usher in peace.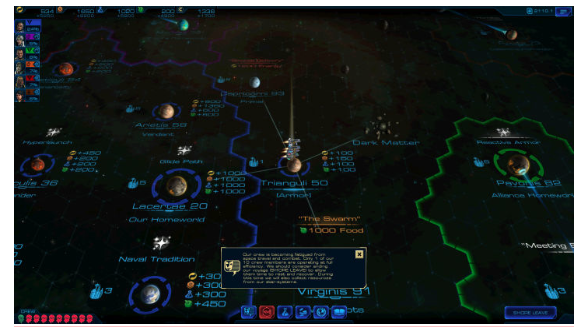 Sid Meier says, "When designing Starships, I was intrigued by the idea of exploring the next chapter in the story of Civilization: Beyond Earth. What happens after we colonize our new home and eventually build starships to take to the stars? What has become of our long-lost brothers and sisters from the planet Earth?"
The game challenges players to create a federation through exploration, which will then expand the federation's influence and, in-turn, lead to further dominance throughout the galaxy. Along with this, players will also be able to research futuristic technologies and engage themselves in a turn-based tactical space battles to complete with the customizable spacecrafts.
Apart from this, there is a new play through feature that has its own unique strategy map. And if players already own the Sid Meir's 'Civilization: Beyond Earth', they will be able to cross-connect the two games. Well what do you know?