Top 10 fastest players in FIFA 18
20.43K //
15 Sep 2017, 12:48 IST
As the launch for the full FIFA 18 game comes nearer, EA Sports have been working overtime to generate hype and buildup for the reveal. Over the past few weeks, they have been revealing tidbits of information that give fans an insight into the new game and also, keep them guessing.
After revealing the Top 100 players in a countdown over the last week, more information has become available since the launch of the demo and now, it has become clear who the fastest players in the game are.
Here the ten fastest players in the latest edition of FIFA 18!
---
#10 Kekuta Manneh (Columbus Crew)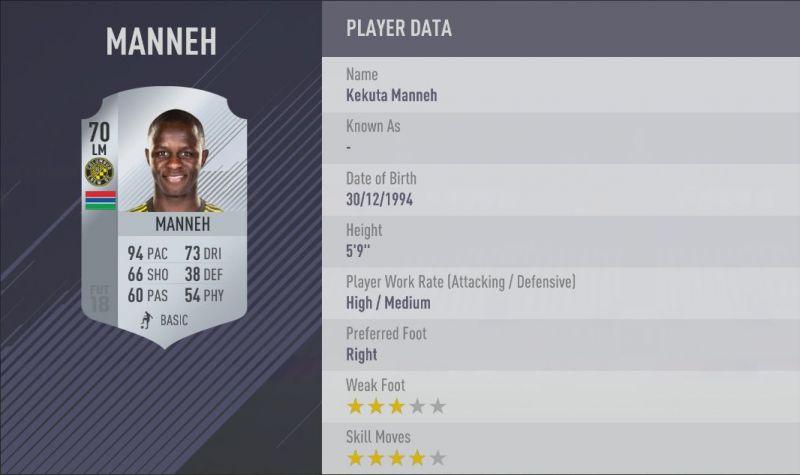 The Major League Soccer star maintains his 94 pace rating from the previous edition of the game and remains one of the best speedsters in the game to watch out for. The fleet-footed Gambian winger, who has also retained his overall rating of 70, has an impressive 73 dribbling as well along with four-star skill moves.
#9 David Accam (Chicago Fire)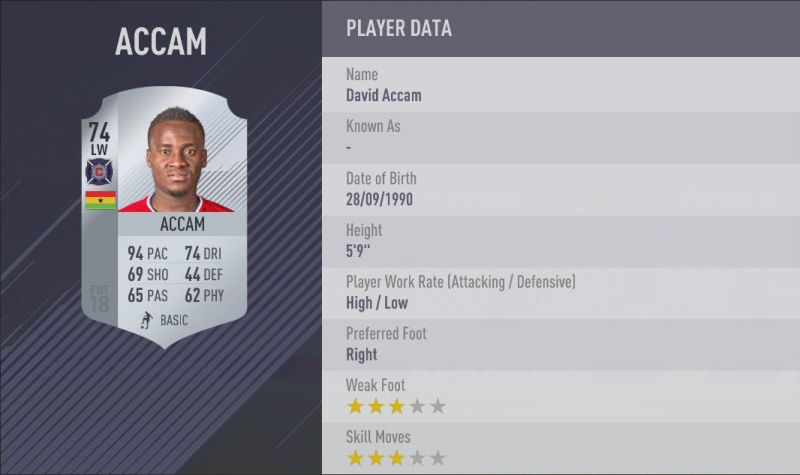 In ninth spot is another African winger from the MLS, this time him being David Accam, who plies his trade for the Chicago Fire. A 94 pace rating makes him one of the most explosive players on the game. He is a new entrant to this list of speedsters, having received a one-point rating upgrade in his pace, which stood at 93 in FIFA 17.
Also read: FIFA 18 ratings: 5 players who have been grossly underrated