With Autumn comes swirling along cold dark evenings which makes for the perfect environment to get spooked alone or with a bunch of raucous friends.
As Halloween is around the corner and not everyone is going for candy hunting mind you, its the perfect time to cleanse off the dust settled on those classics that have been long forgotten or pick up those new titles on sales which you missed out on early this generation.
Nevertheless, here is the list of top five horror games you should try this Halloween weekend to enhance the trick-or-treat atmosphere to unprecedented heights. Try not to scream though.
#5. Dead Space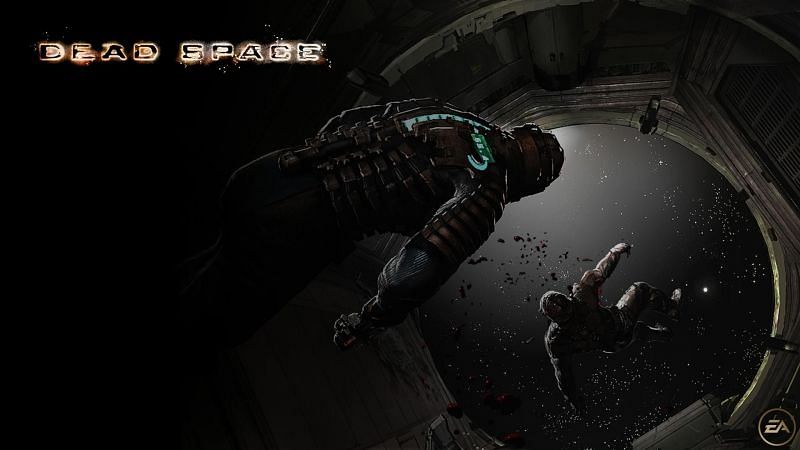 Platforms-PC, Xbox 360, PS3
Back when EA actually cared about its fanbase, back when Visceral Games was alive and breathing, Dead Space saw the day of light.
Released way back in 2008, Dead Space is a third-person survival horror game set in a mining spaceship, which features Isaac Clarke-an engineer as your main protagonist
Isaac is the last survivor on that alien-infested spaceship in which these alien species are converting all the corpses into necromorphs.
Dismemberment mechanics plays a huge role in combat where the players can shoot the different parts of the enemies such as limbs or different parts of the bodies. Unlike in the traditional zombie games where a well timed headshot does the trick, the enemies in Dead Space needs to be dealt more tactfully.
The game features a variety of weapons such as flamethrowers, automatic rifles, rotary saw etc. Like in most survival horror games, the ammunition is scarce and players must make every shot count. The game also lets you upgrade Isaac's suit and weapons.
The game's plot follows Isaac-a system engineer who along with his team has been sent on a rescue mission to the spaceship called USG Ishimura which had gone completely silent. The ship has been completely taken over by the Necromorphs and Isaac's job is to escape from this terrifying place.
Dead Space has a Metacritic score of 89/100.
#4.Until Dawn:-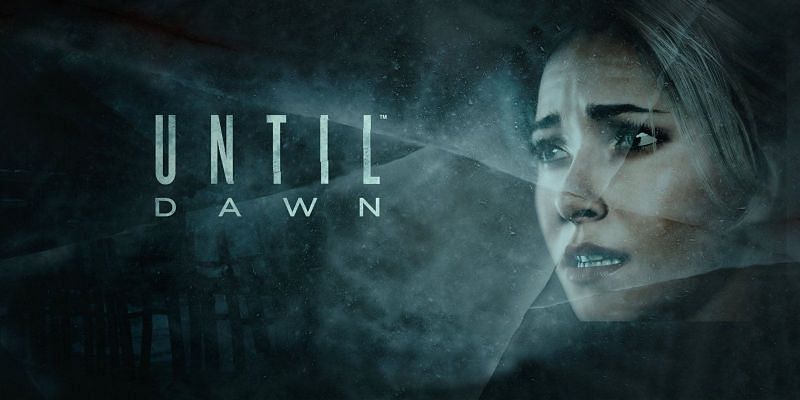 Platforms-PS4
If teen horror flick and Jason Voorhees from Friday the 13th is more of your thing then Until Dawn is perfect for you.
Although not as scary and terrifying as other games on this list, Until Dawn is a visually stunning and a bold throwback to the classic horror flicks which will hold you on to your seats for its 7-8 hours long campaign.
Until Dawn's story takes place in and around a desolated snow cabin at the top of a mountain where eight friends go to a party only to lose two of them. One year later, Josh, whose two sisters' disappeared, plans a reunion at the same place along with his friends.
Until Dawn features branching storylines in which players' action throughout the story have severe consequences, leading to multiple endings of the game and even the death of few, if not all, the characters.
Until Dawn has a Metacritic score of 79/100
#3.Alan Wake:-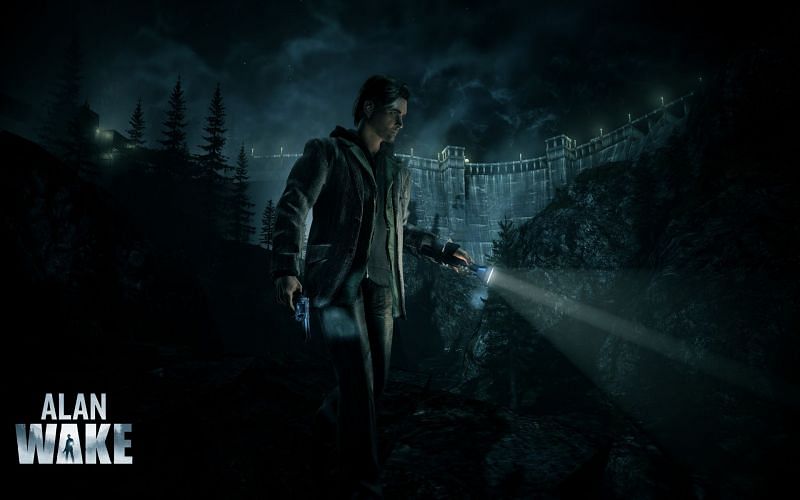 Platforms-PC, Xbox 360
Alan Wake is a psychological horror game which puts the player in the shoes of best-selling writer Alan Wake.
Developed by the critically-acclaimed studios Remedy Entertainment, Alan Wake's story takes place in the fictional town of Bright Falls where the author's wife goes missing.
Thus begins the supernatural events in his real life which is similar to the ones he wrote in his latest book which coincidentally he does not remember writing.
Alan Wake is a profound achievement when it comes to storytelling in video games. Released back in 2010, it set the stage for more complex mature storylines. Even the game's comba,t which involved Alan fending off his enemies by the help of torchlight. was something new and much appreciated by the gaming audience.
If you plan to go on a nostalgic trip or maybe feel like trying a survival-horror classic this Halloween weekend, Alan Wake is a must.
The game has a Metacritic score of 83/100.
#2.Resident Evil 2 Remake:-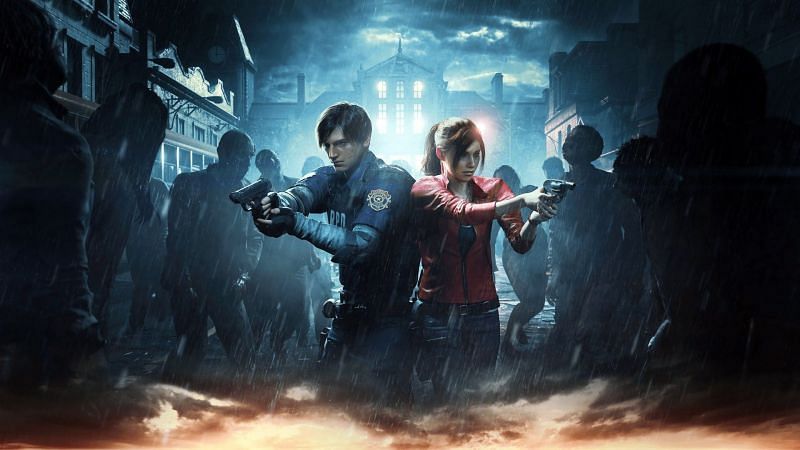 Platforms-PC, PS4, Xbox One
The perfect way to play this year's astounding remake of the 20-year old classic Resident Evil 2 would be by renting a movie theatre at night, inviting your partner and settling down for an unsettling, grotesque, terrifying and jumpy horror night in Raccoon City at 4K resolution. But since this is nearly impossible, let's just stick to what's feasible. Playing Resident Evil 2 Remake all alone with lights off this Halloween.
2019's Resident Evil 2 is a stunning reimagining of a 20-year old survival horror classic on the current generation of consoles and PC which looks picturesque thanks to the powerful RE engine.
RE 2 Remake is set in Racoon city during the outbreak of a G Virus. You play either as Leon Kennedy - a rookie police officer or Claire Redfield - a young college student looking for her brother who has apparently gone missing. Whether you decide to play as Leon or Claire, the level designs seem to be vastly similar, though the characters you meet along the way are different. Other than that, most of the puzzles and the basic storyline remains the same.
Read our full review here.
Both Leon and Claire's campaign roughly takes about 6-7 hours to beat. Hence it's the perfect halloween night treat for any gamer out there.
The game has a Metacritic score of 93/100.
#1. Resident Evil 7:-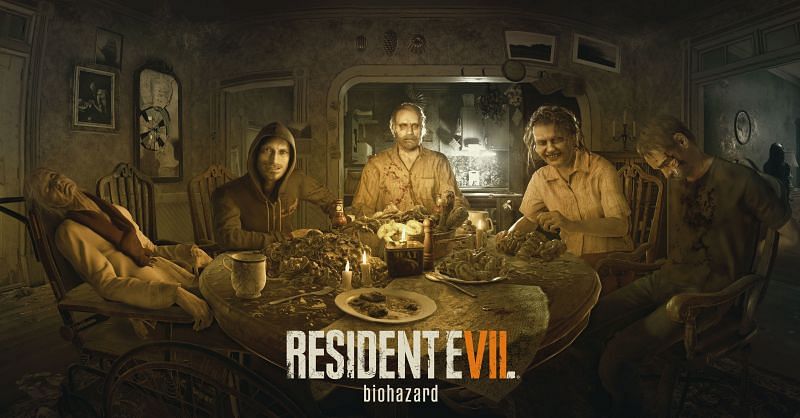 Platforms-PC, PS4, PSVR, Xbox One
Resident Evil 7 is the pinnacle of the survival-horror experience and one of the finest video games out there in this genre.
Capcom did an incredible job at this soft reboot of the game, shifting perspective from the third person to the first person and going back to the roots of this series.
The entirety of the game takes place in the Baker mansion in the unsettling American countryside of Louisiana. Players are shoved into the shoes of Ethan Winters- a newcomer to the series who is searching for his missing wife Mia, whose trail ends in here.
As Ethan explores this creepy derelict mansion and faces off against the crazy Baker family, he finds out that this place has much more to offer than he initially expected. Hiding in the plain sight is a bioweapon that has connections to an unknown corporation that is not Umbrella.
Resident Evil 7 has a Metacritic score of 86/100.
Which of these games are you going to play this Halloween? Tell us in the comments down below. Also for everything video games, stick to Sportskeeda.