25th Airlines Gold Cup: Mohun Bagan declared champions
659 //
03 Nov 2012, 18:19 IST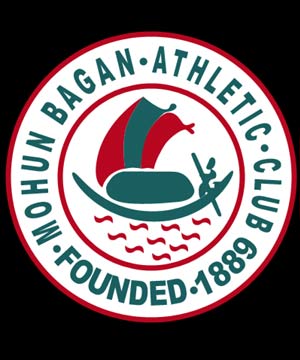 The All Airlines Gold Cup tournament committee met yesterday in Kolkata and after weeks of delay, named Mohun Bagan AC as the 2012 champions of the 25th Airlines Gold Cup as rivals Mohammedan Sporting Club refused to play the final. This was declared by Samaresh Basu Roy, general-secretary of the Airlines Recreation Club, and he further informed that the prize distribution ceremony will be held on November 18. For Mohun Bagan AC, this is their first title since 2010 though they did not win it on the field, which surely the green-and-maroon would have preferred.
The 25th edition of the Airlines Gold Cup was played in Kolkata from August 2 to September 5, which the local clubs used as preparations for the upcoming Calcutta Premier Division. The big attraction in this edition were giants Mohun Bagan AC, who played in the tournament for the first-time since 2005.
The tournament also saw Mohammedan Sporting Club, George Telegraph SC, Kalighat Milan Sangha, Bhowanipore Club, Southern Samity, Techno Aryan Club and Janbazar SC in action. The pre-quarterfinals and quarterfinals were played at the Mohun Bagan ground while the semifinals and final were held at the Saltlake Stadium.
FIXTURES & RESULTS
Pre-Quarterfinals
02-Aug-2012: Janbazar SC 0-4 Bhowanipore Club (Mohun Bagan ground)
03-Aug-2012: Aryan Club 3-0 Southern Samity (Mohun Bagan ground)
Quarterfinals
04-Aug-2012: Kalighat Milan Sangha 2-3 Bhowanipore Club (Mohun Bagan ground)
05-Aug-2012: George Telegraph SC 4-2 Aryan Club [penalties] (Mohun Bagan ground)
Semifinals
04-Sep-2012: Mohammedan Sporting Club 3-0 Bhowanipore Club (Saltlake Stadium)
05-Sep-2012: Mohun Bagan AC 3-0 George Telegraph SC (Saltlake Stadium)
Final
——-2012: Mohammedan Sporting Club walkover Mohun Bagan AC (Md Sporting refused to play final)