4th Dr T Ao Memorial Football: Hosts Meghalaya make sparking start, crush Arunachal 3-0
Hosts Meghalaya made a sparking start in the 4th Dr T Ao Memorial Football Tournament easing past Arunachal Pradesh 3-0 at the JN Stadium in Shillong, Meghalaya.
It was a historic day for Meghalaya football as it was the first-ever match to be played under floodlights, which earlier inaugurated by Meghalaya Chief Minister Dr Mukul Sangma.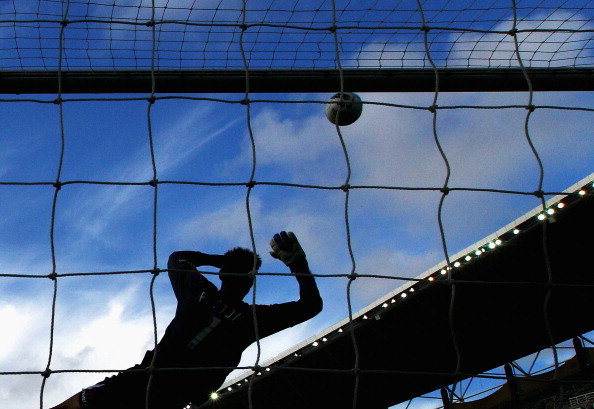 Egged on a boisterous 5,000-odd crowd on a chilly evening, the attacking intent of the hosts was evident in the manner in which they went for the jugular from the starting whistle.
Meghalaya pressed forward with conviction in the early stages to exert immense pressure on the Arunachal defence. They looked promising in the 10th minute when Niwan O Gatphoh steamed into the Arunachal's defence but his effort was well blocked.
Meghalaya had a crack at the Arunchal citadel in the 16th minute when Ronnie Nongbri rifled in a free kick 20 yards from the box, which sailed wide.
Gatphoh provided the thrust in Meghalaya's attacks with his strong runs across the turf. The striker nearly opened the account when his rasping shot struck the corner of the goal post. Meghalaya were soon rewarded for their persistence when Teiborlang Siangshai gave them the lead in the 28th minute bulging the net.
Arunachal had a good chance to equalize in the 35th minute when Mihin Pullo weaved past a number of Meghalaya defenders but only managed to see his shot go wide off the post.
Meghalaya led 1-0 at half-time.
Arunachal needed a strong start in the second half but they muffed up an opportunity in the 41st minute when Techi Taker slammed it over the crossbar off a free kick. They were made to pay for their lapse when Meghalaya doubled their lead in the 53rd minute. Milancy Khongstia hurtled across the left flank and fired the ball, which the goalkeeper only partly stopped, parrying the ball forward and Khongstia was there to slam home the rebound.
Arunachal probably had their best scoring opportunity a few minutes later when Pullo sprinting down the left flank and shot the ball over the crossbar. The hosts made it 3-0 in the 87th minute when Gatphoh converted a free kick four yards from the box. The striker took a swerving free kick, which beat the diving Arunachal goalie all ends up as Meghalaya romped home in style.
Earlier, in the first match of the day, Assam beat Nagaland 2-0. They struck twice in the second half through Biswajit Swarkiyari (66th minute) and Biswamitra Basumatary (84th minute).