4th Dr T Ao Memorial Football Tournament: Meghalaya show championship exit door to strong contenders Assam, romp into semis
890 //
23 Mar 2013, 10:12 IST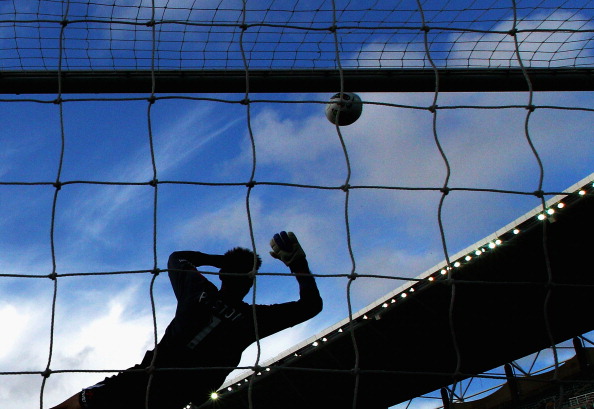 Hosts Meghalaya gave their fans plenty to rejoice about as they humbled strong contenders Assam 3-0 to march into the semifinals of the 4th Dr T Ao Memorial Football Tournament being played at the JN Stadium in Shillong, Meghalaya.
The home side thus completed their Group A engagements winning all their three matches in convincing fashion, and, at the same time, showed the championship exit door to Assam, who finished runners-up in the inaugural edition in Guwahati in 2003.
Meghalaya started the match on a promising note and nearly scored the opening goal early on; but Ronnie Nongbri let fly a shot which was tipped over the crossbar by Assam goalkeeper Dulu Gogoi.
The red brigade did not have to wait too long for the opening goal. Greeting Wahlang showered the 'competitive greetings' to Assam by heading home a well taken corner in the 12th minute even as the Assam defence, including goalie Dulu Gogoi, was caught napping.
Meghalaya muffed an opportunity to go up 2-0 when Bickyson Kharkongor's header sailed wide after he received an aerial ball.
Assam goalkeeper Dulu Gogoi had a busy day in office and pulled off a fine save off Niwan-O-Gatphoh when he unleashed a potent right footer in the 23rd minute.
Undaunted by the Meghalaya goal, Assam responded strongly creating incisive moves upfront but failed to make the most of a corner in the 31st minute.
Meghalaya's defence came under severe pressure, with their custodian Alwyn Patweth forced to be on his toes.
Meghalaya's first goal scorer Greeting Wahlang was substituted by Milancy Khongstia in the 32nd minute.
The red shirts doubled the lead in the 40th minute when Gatphoh came up with a superb angular shot which beat the Assam goalie after the latter seemed to have it covered.
Meghalaya led 2-0 at half-time.
Assam needed to mount a strong challenge to stay in the championship. But Meghalaya did not allow Assam to play to their strengths.
Dulul Gogoi made a magnificent save off a robust shot by Warlarpih from just outside the box in the 76th minute.
It was all over for Assam when substitute Kerionald Pyngrope made it 3-0 for Meghalaya in the 83rd minute and held on to glean full points.
Meghalaya would be joined by Arunachal Pradesh from Group A in the semifinals.
Arunachal edged out Nagaland 2-1 in the other match. Nyamar and Tadar scored for Arunachal Pradesh  in the 17th minute and 34th minute respectively, while Lipok Sasahi bulged the net for Nagaland in the 42nd minute.
Nagaland wrapped up their league engagement winless, losing all their three matches.