A feat unheard of in Indian Football, achieved!
1.01K //
01 Nov 2012, 00:51 IST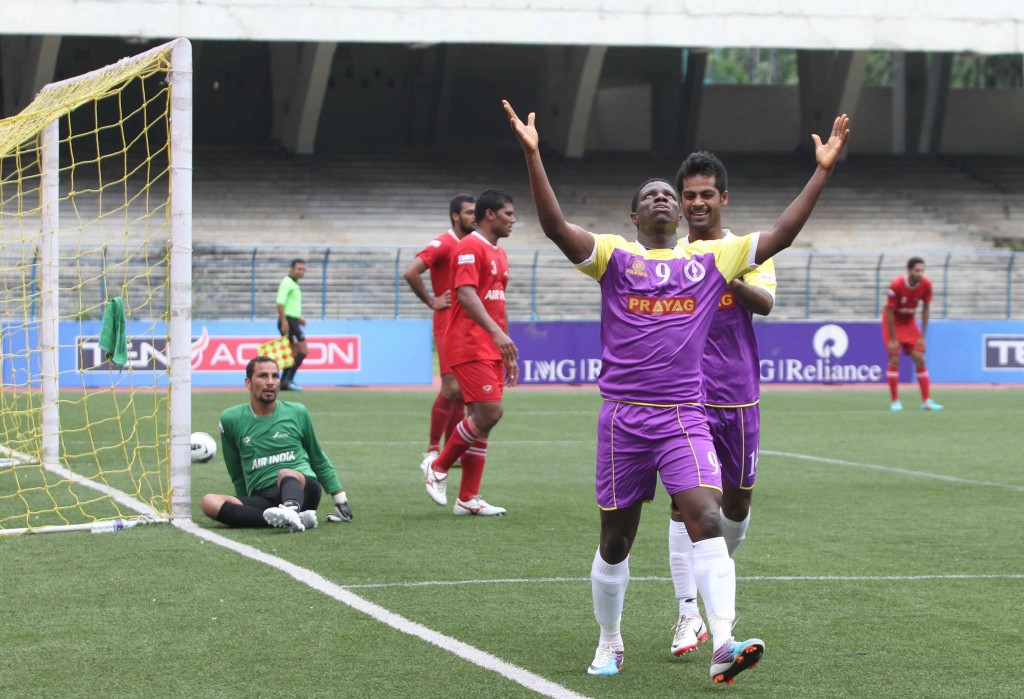 A feat unheard of in Indian Football was achieved by a 26-year old Nigerian, Ranti Martins. The Prayag United goal poacher achieved an incredible feat of scoring 150 goals in the I-League, which even he didn't know until the news broke in the papers. His 150th goal came in the match between Prayag United and ONGC, where Ranti scored an 88th minute equalizer at the Ambedkar stadium in New Delhi on 26th October, 2012. By doing so, the former Dempo SC marksman became the first player to have achieved this feat.
On this special occasion, Prayag United felicitated their goal-poacher who joined them this season from Dempo SC. The cake on the ceremony didn't seem to put an end to his hunger and the Nigerian talked about his urge to go on to score more goals for his club and lead them to a successful campaign.
He has been an example for every player playing in the I-League, and has been an epitome of consistency. Ranti, who has been an instrumental part of all five of Dempo's league triumphs, has fond memories of his stint in India. The Nigerian settled in pretty quickly in the country, and performed right from the word go. He seems to be content with the stay and the way of life in India.
Coming from the same region is another prolific goal poacher in the I-league, Odafa Okolie, who too has done pretty well, and hence, comparisons were bound to creep in. When asked, Ranti explained that though both score goals and in numbers too, they possess different qualities and have a different style of play.
The Nigerian believes Indian football is on the rise and if the associations are able to provide players with the proper facilities and work on strengthening the grassroots, then India has no looking back, and it's just a matter of time that they will do well on the international stage.