AFC Under-23 Championships qualifiers: India gear-up for tough Syria challenge
1.87K //
29 Mar 2015, 12:23 IST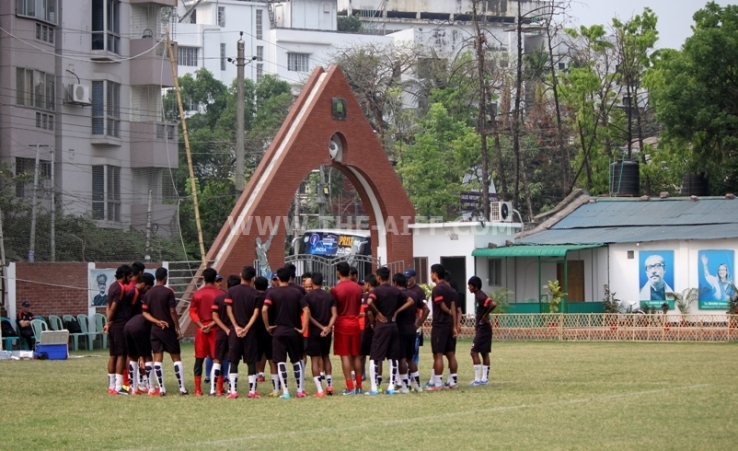 Can motivation and depression walk hand in hand? In Football, it does. After playing their hearts out and holding Asian giants Uzbekistan goalless till the 88th minute only to go down to two silly goals, both of which were school boyish, brings in depression.
But there were sustained periods in the match where India dominated all over and had the chances been accounted for that came the way, the result could have been different. Or rather, should have been. That's motivation. Syria stay India's next hurdle in the AFC U-23 Championship qualifiers in Dhaka.
"The boys are understandably disheartened. That's the biggest challenge for us as Coaches - to get them motivated and ready or the next match," Head Coach Savio Medeira tells AIFF Media. "We need to bring them back," he adds. "We have to motivate ourselves and stay motivated."
"We are speaking to them. There are two more matches to go in the Championship and we won't get a chance to play together as a Team again," he stresses. "I am really proud of the manner my boys played against Uzbekistan."
National Coach Stephen Constantine, the Head of Delegation is present here more as an observer. Unlike many of his predecessors he is present at training session and even Team Meetings. "Savio (Medeira) is here as the Coach for the three matches. I am here to run my eyes around," Constantine smiles when you approach him.
With the National Coach around it's the best chance for the boys to impress him and maybe, get a call for future matches. Constantine smiles again and then all of a sudden his eyeballs don't move. He is focusing on the sessions, you understand.
You refer to his tweets. '…will be watching from the stands and not from the bench, good chance to see the game from above and evaluate,' read one of his tweets.
And there was even certification of India's performance from him in another of his tweet. It read: 'U23s went down 0-2 they played well in patches especially in 2nd half when they changed the system, two silly mistakes cost us.'
Defender Pritam Kotal, nevertheless, shrugs off the disappointment as the Team gears up to look ahead. "We need to learn from our mistakes. Repenting won't help us as it won't come back. We need to stick to the instructions of the Coach," he mentioned.
At the pre-match Official press conference he adds: "It's an experience for us to learn at every step in such a Tournament. Syria are a strong side and we have to be cautious and confident at the same time."
With matches scheduled very alternate day, recovery stays the key. The heat stays deceptive and staying hydrated stays pertinent.
"We are preparing ourselves for another tough battle. We will try to continue with our fighting spirit. It's very important match for us," Medeira maintains. "We need to maintain our shape and discipline and not allow them inroads which they would like to have. We will have a look at the videos."
Syria, meanwhile, have headed to the Championship playing Friendly away matches in Indonesia, Singapore and Kuwait. Most of their Players play in Leagues across the Gulf Nations including UAE, Qatar, Oman amongst others.
Both Medeira and Assistant Coach Goutam Ghosh along with Goalkeeping Coach Marcus Pacheco had stayed back at the Bangabandhu National Stadium to watch Syria play Bangladesh.
The kick-off on March 29 at the Bangabandhu National Stadium is at 2.30pm IST.