2017 FIFA U-17 World Cup: Against which team have India got the best chance of winning?
1.43K //
06 Oct 2017, 16:09 IST
FIFA U-17 India World Cup is set to take the stage today, as all the four teams of Group A will collide in the initial stage against each other. India are accompanied by Colombia, Ghana and USA in Group A.
The results will tell if India will go on to qualify the group stage, but we can always get some insight ahead of the kick-offs, as to which team has a chance of making it to the Round of 16.
Let's have a look at the stats and performances of all of the teams that India is set to face in Group A.
USA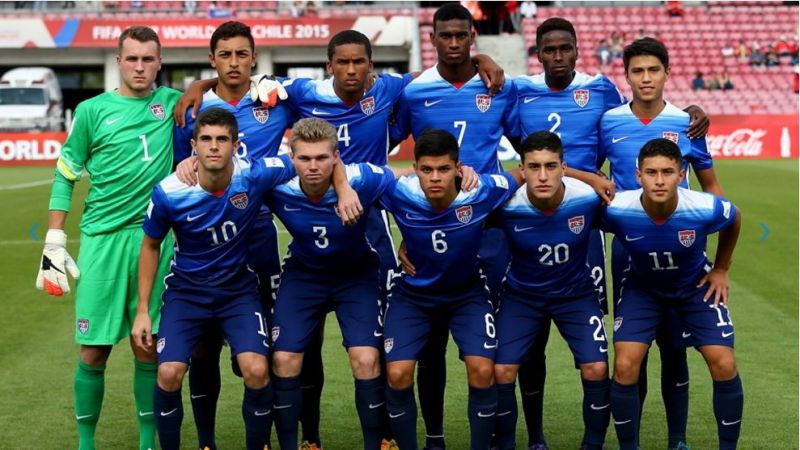 USA have had a remarkable journey in the U-17 World Cups' history. Out of 16, USA have qualified every time except once, in 2013. That alone should be a worrysome fact for India, as this is their debut appearance in the tournament.
Although, USA have been a record qualifier for the U-17 World Cup (a common trait they share with Brazil), they also have a record of most defeats (28) and conceding the most number of goals (96) in the U-17 tournament's history. Quite a mixed bag, the US brings.
However, if we look at more recent results and performances, the CONCACAF U-17 championship this year has been an exception in USA's record. They won all the matches, before losing the finals to Mexico on penalties. And even as they lost the finals, USA broke Mexico's 25-game unbeaten streak in the championship.
USA are dangerous contenders of the top 16 position, and India will have to give it their all, if they want to stand their ground against the footballing giants.
Colombia
Out of the 16 previous U-17 World Cups, Colombia could only qualify for 5. It somewhat hints towards the fact, that Colombia are not too strong a team, however, it will be safe to assume that they has had way more experience in U-17 World Cups than India.
The team's most notable performances have been in 2003 and 2009 U-17 World Cups, where they managed to progress beyond the group stage, and ended up in the fourth place. As they have been taking part in the South American U-17 Football Championship since 1985 (which serves as a qualifier for the U-17 World Cup), they are adapted to such high-intensity clashes.
In August, Colombia defeated India 3-0 in the 'Torreo 4 Naciones' (tournament of 4 nations). Clearly, the Colombian kids look better equipped already, but things could change this time round, as the Indian Colts will have a home ground advantage.
Ghana
Out of the previous 16, Ghana have qualified for eight of the U-17 World Cups, starting with their first in 1989 in Scotland. They have been two-time U-17 World Cup Champions in 1991 and 1995, and two-time runner-ups in 1993 and 1997.
Ghana's performance was outstanding in the 1990s, as they qualified for 4 consecutive World Cup finals in 1991, 1993, 1995 and 1997. Their most recent participation was in 2007, a decade ago, and they ended up with a 2-1 semi-final loss at the hands of Spain.
Ghana have also won the Africa U-17 Cup of Nations twice, in 1995, and 1999, and were runners up in 2005. In the 2017 Africa U-17 Cup of Nations also, Ghana lost the finals to Mali, but qualified successfully for the U-17 World Cup.
Ghana have got a rich footballing history, and seem to be on a hot streak this year, as they were also the top scorers in the the U-17 African Cup of Nations. Manager Paa Kwesi Fabin has been leading the youth team for six years now, and his expertise will definitely come in handy when his team faces the Indian debutants.
In Conclusion..
It goes without saying, that India are in for a tough challenge in this edition of the U-17 World Cup as this is India's maiden appearance in a FIFA tournament.
The 'Blue Colts' haven't had any previous FIFA tournament experience, and it is being speculated whether India will make it beyond the group stage at all. However, the game of football has a reputation of being unpredictable.
India will face USA on October6, at the Jawaharlal Nehru Stadium, in New Delhi. The match will kick-off at 8:00 PM.