Assam Football Association gears up for Nov 14 India-Yemen friendly
1.85K //
01 Nov 2012, 20:36 IST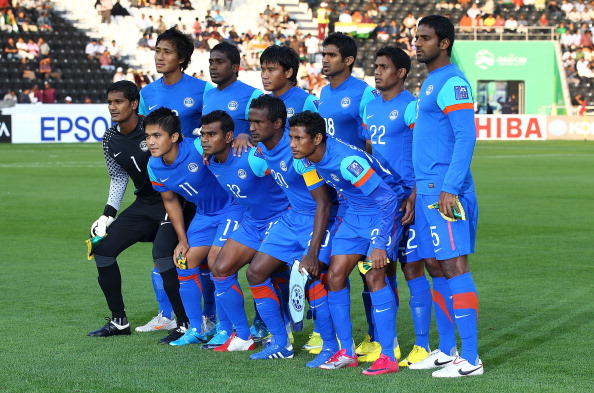 The Assam Football Association (AFA) is busy making preparations for the November 14 India-Yemen international friendly to be played at the Indira Gandhi Athletic Stadium, Sarusajai in Guwahati.
The match will be the second FIFA international friendly match for India, after last month's face off against Singapore which India lost 2-0.
All India Football Federation (AIFF) tournament director Anit Kamat inspected the Indira Gandhi Athletic Stadium.
"Anil Kamat visited the Sarusajai Stadium and was satisfied with our arrangements. Our preparations are going on smoothly," Assam Football Association (AFA) secretary Ankur Dutta told Sportskeeda in an informal chat.
The AFA secretary further added that the association has roped in a curator from Kolkata to provide the finishing touches towards the preparation of the ground.
Dutta intimated that both teams would arrive on November 11 and 12 respectively. "The Indian team would arrive in Guwahati on November 11 and would be staying in Hotel Gateway Grandeur, while the Yemen team would be accommodated at Hotel Nakshatra," he quipped.
India are currently ranked 168th in the world, having moved up one place recently, while Yemen are ranked 157th.
The AFA secretary also apprised that the association is making all efforts to provide live telecast of the November 14 tie. "At this point in time, I can tell you that we are making efforts to ensure live telecast of the match. It could be possible that DD Sports may beam the match live but it is too early to confirm anything on this. Let's see how things pan out," he opined.
The match would kick off at 5.30 pm and would be played under floodlights.
It may be mentioned here that India last played Yemen in an international match in October 2010 at the Balewadi Sports Stadium in Pune and lost 3-6.
This is the second time that Guwahati is staging an international friendly match. In November 2011, India played Malaysia in a match that ended in a 1-1 draw. Malaysia had taken the lead through Rahim Safiq in the 42nd minute before Syed Rahim Nabi restored parity in the 88th minute. The match was watched by 20,000-odd spectators.
Meanwhile, the AIFF tournament director Anil Kamat urged AFA to keep the ground in proper shape for the future tournaments given the fact that Guwahati is shortlisted as one of the six venues for the 2017 FIFA Under-17 World Cup (for which India made a bid)