Bhaichung relishing new role
1.42K //
13 Nov 2012, 18:31 IST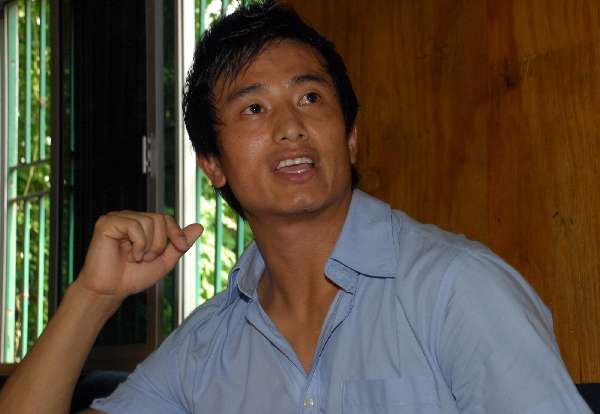 After taking over as interim coach at United Sikkim, former India captain Bhaichung Bhutia now has a triple role at the club where he is also the co-owner and player.
But like all his life, Bhaichung is looking forward to the challenge and described his experience at United Sikkim as 'the best days of his career'.
"I have been taking challenges throughout my career," Bhaichung told reporters before overseeing his first training session as a coach on Tuesday at the East Bengal ground, where he also started his playing career. "Even when I was starting off playing as a kid my parents felt I was too small to play for my local team. I enjoy being the co-owner of United Sikkim and consider this one and a half years as the best days.
"I think the difficult part was getting sponsors and bringing the club to the I-League. I am now looking forward to the challenge of being the co-owner, player and coach. Being the coach is not a long-term option for me for now, I will just continue until we get someone for the permanent role."
Bhaichung doesn't have an AFC A coaching license which every I-League club must have as per the AFC club licensing criteria, but the Sikkimese Sniper pointed out that several other clubs have not met other guidelines of the criteria either.
"We have been given a little time (to find an AFC A licensed coach) but I don't think it should be highlighted as a big issue because many other clubs have not fulfilled other aspects of the club licensing criteria," he stated.
Given Bhaichung's achievements as a player, it was not surprising to hear questions on whether he would consider coaching roles at his former clubs East Bengal and Mohun Bagan and even the Indian national team.
The 35-year-old was quick to deny such a possibility in the near future, but admitted that he would consider completing his coaching badges sometime later.
"I am not ready for a coaching job elsewhere and even contemplating that option is too early for me. I am definitely taking a risk here (at United Sikkim) since its my club and I want to help it grow. When I was playing in England I acquired the basic coaching qualification and in future maybe I would look to learn further about coaching and get the necessary qualification," Bhaichung said.
Bhaichung referred to the example of Ruud Gullit while reminding about well-known player-coaches and added that once he is fully fit, he will even be seen in action in matches where he is in charge.
New role for De Ridder
The Indian football icon went on to explain Phillipe De Ridder's new position and revealed that the Belgian always wanted a management role at the club.
"As the football director he will be looking after the running of the club and contribute towards extending the fan base. In the past also he had discussed of having such a role where he can devote time towards guiding the growth of the club as a corporate entity," he explained.
Bhaichung has full faith in the current group of players to avoid relegation and looking back at the 1-10 defeat to Prayag United, he said: "Such a big defeat can either demoralise you completely or act as a motivation to pick yourselves up and look to improve in the next game. I trust my players to do that and survive at the end of the season."
Bhaichung's first assignment as coach will be an away match against Sporting Clube de Goa on Sunday.