Bharat FC take on bottom placed Salgaocar FC
1.38K //
24 May 2015, 12:55 IST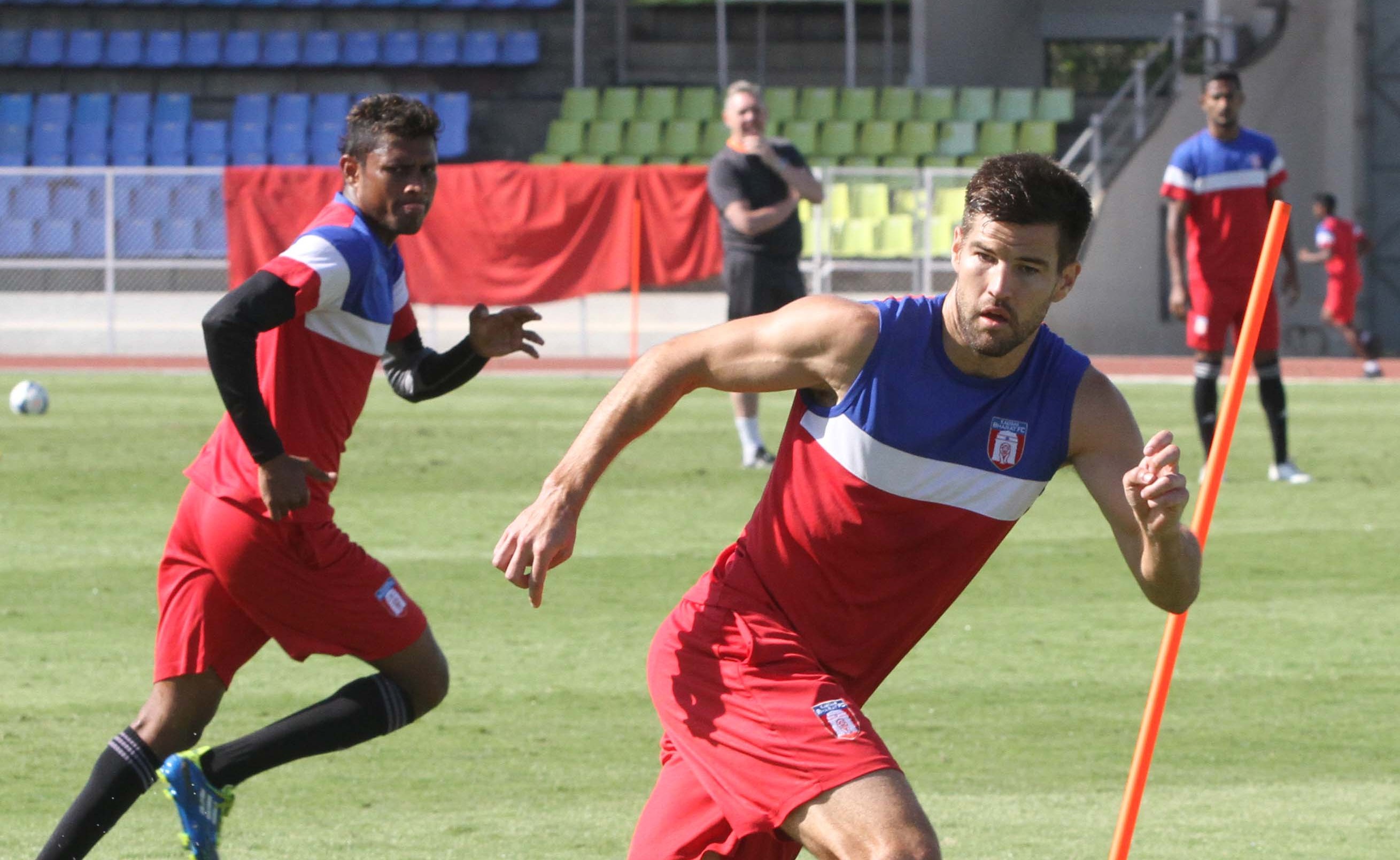 Bharat FC will be looking to bounce back to winning ways as they take on Salgaocar FC on Sunday evening with both sides on a rather precarious footing in the Hero I-League. The match will kick-off at 4.30 pm at the Pandit Jawaharlal Nehru Stadium, Fatorda.
Bharat FC are in ninth position in the Hero I-League table having garnered 18 points from 18 matches. Salgaocar FC on the other hand are placed rock-bottom with as many points as Bharat FC in 18 games.
The Lions though will take heart from the fact that they managed to prevail over Salgaocar FC, 2-0, the last time the two sides met. On that February night, goals from Subash Singh and Kris Bright had given Bharat FC a comprehensive victory. However, the Lions do not come into this game with the best of results behind them.
Bharat FC conceded three second-half goals to go down 3-1 against Shillong Lajong FC in Shillong, a match where Bharat FC had opened the scoring and were ahead in the first 45 minutes. Salgaocar FC on the other hand played out a staid 0-0 draw against local rivals Dempo SC in their last league encounter.
Bharat FC head coach, Stuart Watkiss, said that Sunday's game was a huge day for everyone at the club. "In our last three matches, we have played some great football. Beating Mohun Bagan and Pune FC were great achievements and everyone in the team really pulled their weight. Unfortunately we could not keep the momentum going against Lajong and we paid the price. Tomorrow we aim to correct the mistakes we made in the last game and go all out for the three points," he said.
Watkiss said that Salgaocar FC would prove to be tough opposition and that the Goan side would come hard at his team as they look to move away from the drop-zone.
"Salgaocar have a lot of quality around them. They have some great players and a very talented coach. They are last in the table and I don't think they would want to stay there for too long. It is going to be a very tough game and I am sure the lads will need to be switched on for the entirety of the 90 minutes if they want to come out with a positive result," he said.
Bharat FC will be missing out on the services of first choice goalkeeper Arindam Bhattacharya. The 25-year-old will miss the last two games of the season due to an ankle injury. Midfielder Tomba Singh has also been ruled out due to an ankle problem. The rest of the Bharat FC squad are fit and available for selection.
Salgaocar FC head coach, Derrick Pereira, said that Sunday's game kicked off what will be the club's biggest week of the season.
"Tomorrow we face a very strong team. A team that wants to win and finish as high up on the table as possible. We know what we have to do. We are not in the most ideal situation but we definitely believe that we have the team and the ability to stay in this league and I am sure my players will prove that to everyone tomorrow," he said.