Brandon Fernandes' style is similar to that of Xavi – Salgaocar youth coach
4.17K //
12 Nov 2012, 17:59 IST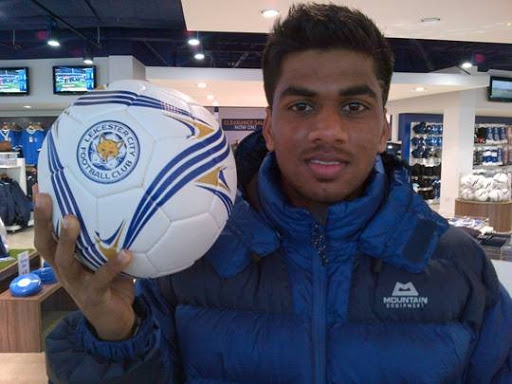 Indian football fans would be eager to see Brandon Fernandes get a dream move to English Championship outfit Leicester City, a decision about which is likely to be made by Saturday.
But very few know about Brandon's style of play and thus Sportskeeda caught up with his youth coach at Salgaocar, Agostine Antao, to find out what type of a player the 18-year-old is.
"He is an elegant passer and always looks to get the ball and once he gets it, he rarely gives it away. From a very young age, he has had this quality and I would say his style is similar to that of Xavi (Hernandez). He can certainly aspire to be like the Spain and Barcelona midfielder."
"Central midfield has always been his best position and another good thing is that he is a team player as he helps out the defence also. His first touch is great too and he can dribble past players as well, but passing is his biggest strength, be it the long ball or short passes or the chip; he can do it all," Antao told Sportskeeda in an exclusive chat.
Brandon joined Salgaocar's youth team in 2007 and got his football education there till 2010, before moving to South Africa's ASD Cape Town. He played in several age-group tournaments for the Goan giants including the Manchester United Premier Cup, where he helped Salgaocar win the Indian leg in 2009.
"Because of him we won so many games and he was the best player in the team by far. We always knew he would have a great future and even a stint abroad, so I am not surprised at all that he got trials in England and is now close to a move (to Leicester City)," Antao added.
Antao stated that the physical side of the English game won't be a problem for Brandon as the India youth international is well adept to deal with the physical battles.
"He is a strong boy both mentally and physically so I don't think he will find any difficulty even in England. Of course nowadays height and physical stature are no longer a handicap as we see with the Spain team," he said.
It's clear now why Brandon told Sportskeeda earlier that the passing game at Leicester City suits him more than the direct-football style at Reading FC.
But how is India's teenage sensation off the field? "He is a nice boy and had a very normal lifestyle when he was with us," Antao answered.
Antao also gave credit to Brandon's parents for encouraging him from a very young age.
"A huge credit should go to his parents. In India, there is plenty of talent but often kids get discouraged by their parents. In Brandon's case it was the opposite. His parents always supported him even though he was missing his studies as he was a regular for India, Goa and Salgaocar at all age-groups and thus was mostly away from home playing," he concluded.