Conscient Football launching an intensive skill development program
758 //
23 Nov 2012, 04:50 IST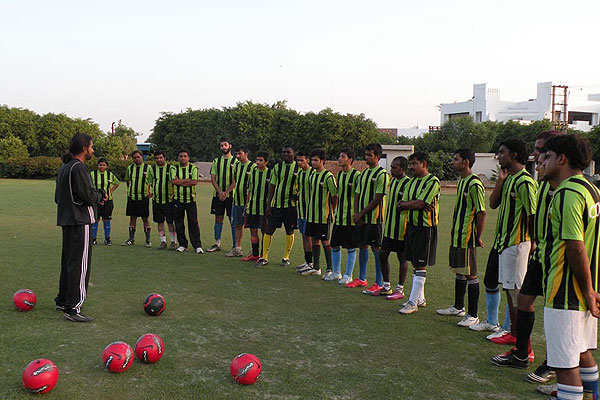 Conscient Football is launching an intensive skill development program with effect from February 2013 for children between 6-17 years of age for boys & girls. The program has been created by Conscient Football's Technical Director Eric Jones, who is an FA qualified coach with 15 years of experience in youth football (boys & girls between ages 3-18 years) in the UK and India.
The objective of the elite program is to significantly improve the tactical and technical football skills of young footballers. Training will be after school hours, 3-4 hours a week spread across 2-3 days in a week, which will carry on for nine months of the year and it is solely focused on skill development.
The Coaching will be done by certified football coaches and there also lies the opportunity of being scouted by local and national clubs. The training will be conducted at all the venues thrice a week.
In the elite Program, the players will be evaluated, monitored and given constructive feedback continuously; they will have one coach as their mentor who will get to know the players' strength and area for development.
Conscient Football will make every effort to ensure each and every player develops to their potential.