Crucial day for AIFF , with big corporates keen on bidding for new clubs
897 //
04 Mar 2013, 18:19 IST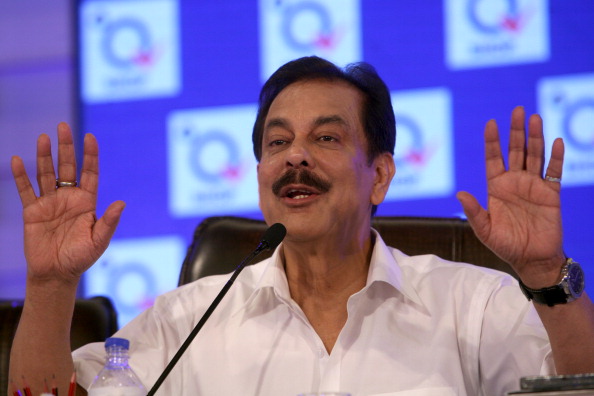 In a bid to bring a little more professionalism in the game, the All India Football Federation (AIFF) is trying to take a step forward. It has decided to create a space for the country's corporate houses interested in joining Indian soccer. In its last executive committee meeting, the AIFF decided to create franchise clubs, setting direct entries of two corporate clubs for the next edition of the I-League.
The AIFF has convened a meeting for the country's corporates who would be keen to invest in Indian football by introducing clubs that will take part in the I-League. The AIFF is calling it an 'investors' meet', to be held in New Delhi on March 5. It has been learnt that a few big corporates who have already associated themselves with Indian football in different ways are likely to attend the investors' meet.
According to a federation executive, it is big news for the Federation as well as for the Indian football fraternity that Venky's Group from Pune, who are the owners of English club Blackburn Rovers, is reportedly keen on attending the Tuesday's meet in Delhi. Sources close to the company revealed that the Venky's Group is keen on joining the I-League by introducing a club of their own. At the same time, it has been learnt that the Sahara Group has also shown a desire to bid for one of the two slots for the new clubs for the next edition of I-League. Both theses companies have enough potential to fulfil the criteria set by the Asian Football Confederation (AFC).
According to AFC guidelines, the two corporate franchise clubs must have their own stadiums. The club must also kickstart youth development programmes in a serious manner. The Sahara Group has already constructed the Subrata Roy stadium in Pune. It is learnt that the company, planning to introduce its football team under the banner of another branch, Sahara Adventures Sports Pvt. Ltd., will start its youth development programme through a residential academy at the stadium complex, as its IPL team Pune Warriors play its home matches at the stadium for only one-and-a-half months. The stadium, apart from IPL matches, can easily be used for football throughout the year. The Sahara Group has already decided to send a representative from its marketing agents Leisure Sports Management Group (LSM), to attend the meeting.
Tuesday's investors' meet is going to be a crucial meeting for the AIFF, as its present marketing agent IMG is also planning to build a football club and join the I-League. It is learnt that the Federation president Praful Patel himself is trying to bring the Zindal Group into the I-League. The Zindal Group, according to a Federation official, has started the process of buying a club in New Delhi and floating it in the I-League.