David Beckham set to quit L.A Galaxy
2.09K //
20 Nov 2012, 10:04 IST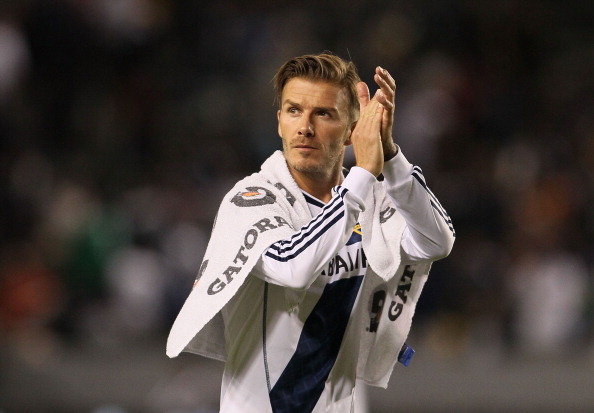 Former Manchester United and Real Madrid star David Beckham has announced that he is all set to play his final game for Los Angeles Galaxy in the MLS Cup Final.
Beckham has been with Galaxy since January 2007, when he signed a 5 year deal worth $32 million. He signed a two year contract extension with the club only in January earlier this year.
His future plans are yet unknown, but it is believed that he will continue his playing career elsewhere and not retire.
While announcing his decision to quit L.A Galaxy, Beckham also revealed his plans to own an M.L.S side in the future.
"I've had an incredibly special time playing for the LA Galaxy, however, I wanted to experience one last challenge before the end of my playing career," Beckham said. "I don't see this as the end of my relationship with the league as my ambition is to be part of the ownership structure in the future."
Beckham will play one last game in the MLS Cup Final, his third in the six seasons he's been at the club. The Galaxy are the defending champions and will face Houston Dynamos on Dec.1. He has scored 18 goals and 40 assists for the L.A side.
MLS Commissioner Don Garber praised David Beckham's contribution to the development of the League, saying,
"When David Beckham signed with the LA Galaxy in 2007, he set out to help grow MLS and the sport of soccer in North America."
"There is no doubt that MLS is far more popular and important here and abroad than it was when he arrived. David has achieved great things on and off the field during his time with the Galaxy, and he will always be an important part of our history. We look forward to his continued involvement with the LA Galaxy and the League."