Delhi clubs should invest on junior players
913 //
02 Nov 2012, 10:18 IST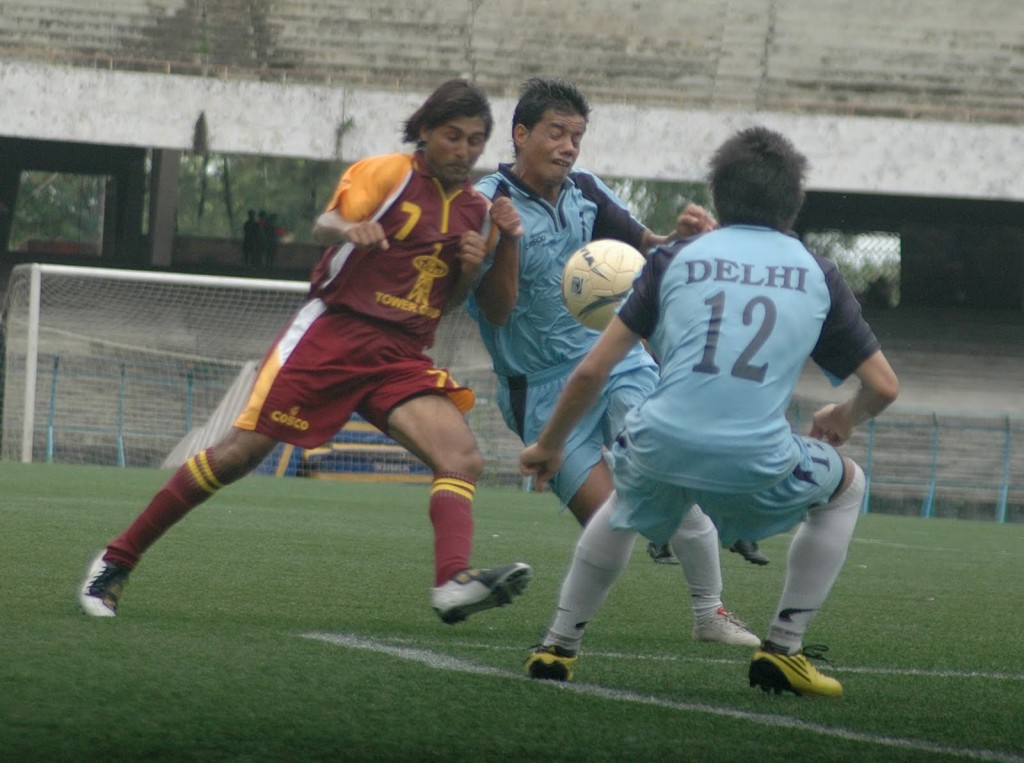 When I came to Delhi in the mid-90s, I wanted to explore the city's presence in Indian football. I still remember chasing one football official in the winding lanes of Bazar Chitli Kabar in Old Delhi to know more about the history of Delhi's football. Flipping through the old football magazines, I found that Delhi had finished runners-up behind Bengal in the inaugural Santosh Trophy in Calcutta in 1941.
But in the second edition, Delhi avenged their defeat. And that was quite remarkable during those days if one considers the Bengal team's strength. That, however, remained Delhi's only triumph in the National Championship. But the Delhi League was still considered to be one of the most competitive and later many footballers had gone to represent the clubs in Calcutta.
So, once I had settled down, it became a daily routine for me to roam around in Old Delhi for the football link since I never came across a 'club tent' like in Calcutta.
I was told that the Walled City had encouraged and patronized the game to a great extent. I wondered if I would be able to reconnect football to Delhi since the lush green fields hardly existed. There weren't even literature about Delhi's footballing history to improve my general knowledge on the city's contribution to Indian football.
So, I followed my instinct and explained myself that the best way to know about Delhi's football is to meet the old timers who would narrate lot of interesting anecdotes.
After couple of meetings and then regular visits, I realized that despite the absence of 'club tents', football lived in every nook and corner of Old Delhi.
Driven by passion for the game, the traders and businessmen diverted part of their profits into football which helped the emergence of well-known clubs like City Club, Shastri FC, Youngmen, Mughals, and Indian Nationals. While the clubs flourished, the game attracted the middle-class. Such was the clubs' appeal that even common folks came forward with contributions — Indian Nationals and City Club became a part of their lives.
Unfortunately, last year, Mughals, Indian Nationals and City FC all got relegated to the 'A' Division in Delhi League. Meanwhile, Nationals (Old Delhi's Mohammedan Sporting) changed hands in 2008. Paucity of funds forced the club owners to sell their stake to a company who, surprisingly, also lost interest in the game.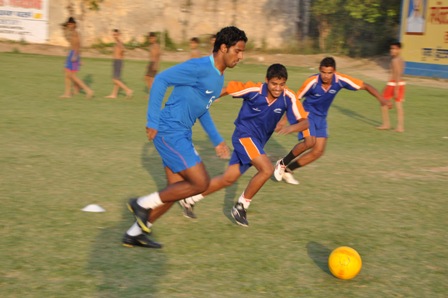 Shastri owners sold the club to a Delhi-based marketing company. Mughals too faced a similar fate while last year City FC entered into an arrangement whereby they 'outsourced' to Sports Next to run their management. Sports Next supported the logisitics, players, coaches and equipments. The club was happy because they didn't have to spend for the ground, players, coaches fees which is a huge burden on most clubs these days. Also, City continued with their round the year practice sessions when most Delhi clubs suspend their training after the League.
It was a huge relief for the club and also showed that with professional planning and fund management, a club can taste success. Last April, City was crowned 'A' Division winners and gained promotion to the Senior Division once again with a junior team whose average was 16-17.
Still today, most Delhi clubs are up against harsh reality. They aren't sure how to carry on their legacy without funds. Passion alone cannot take them forward as they have ceased to enjoy patronage from the locals as well. Businessmen no longer support them as they used to.
I always felt that Delhi has the potential to do well. There is a lot of talent in and around the city, particularly in neighbouring Noida, Ghaziabad, Gurgaon and Faridabad.
The Delhi clubs must put in some effort and do some constructive work instead of spending big-bodied foreigners and outstation players.
Instead, they can invest on the youngsters and make a team for the future.