Delhi High court asks AIFF to follow sports code in its ExCo polls
601 //
19 Dec 2012, 10:02 IST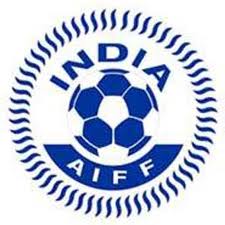 The All India Football Federation has been directed by the Delhi High Court Tuesday to follow the sports code of the Government of India for its next Executive Committee elections, scheduled for Sunday, December 20."The sports federation is required to follow the National Sports Development Code, 2011," a division bench of Chief Justice D. Murugesan and Justice Rajiv Sahai Endlaw said.The court also said the irregularities, if any, in the election processes be brought to the notice of the Ministry of Youth Affairs and Sports which, in turn, may take the requisite steps which could lead to the AIFF being derecognised.
The bench, which posted the matter for hearing on January 14, was hearing an application plea filed by Rahul Mehra, a lawyer, alleging that the sports code has not been followed by the AIFF in its election process.
"Electoral College could not be formed/ published till as late as December 13, 2012. The entire electoral process as regards filing of nominations, scrutiny thereof, withdrawals and final list of candidates of Respondent AIFF already stood completed even before its electoral college could be formed," Mehra said in his plea.
"It is established beyond any doubt that the elections to the various posts of AIFF in its soon to be held AGM on December 20, 2012 are being held contrary to all well established principles of a free, fair and transparent electoral process in general and the Model Election Guidelines as prescribed in the Sports Code in particular," it alleged.
Besides rendering a person older than 70 years ineligible to run the poll for a sports body office, the sports code also stipulates that no person elected to any office consecutively for three terms with each term being of four years would be eligible to run the poll.