Dr T Ao Memorial Football Tournament: Reigning champions Mizoram edge out Arunachal 1-0 to sneak into final
1.29K //
25 Mar 2013, 19:36 IST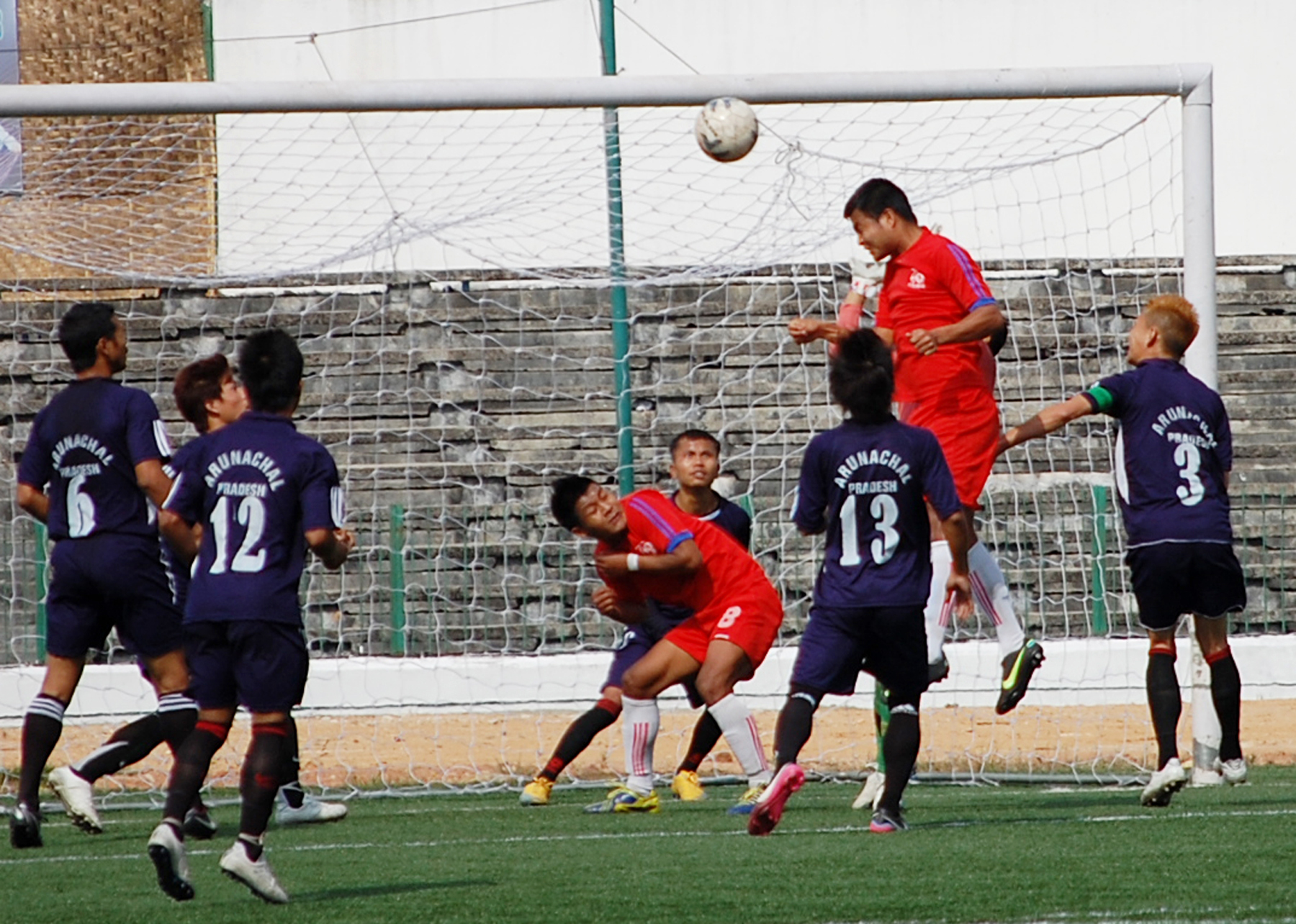 Defending champion Mizoram overcame a stiff challenge from surprise package Arunachal Pradesh before scripting a hard-fought solitary goal to sneak into the finals of the fourth Dr T Ao Memorial Football Tournament being played at the JN Stadium in Shillong, Meghalaya.
The red brigade were pushed on the backfoot by Arunachal Pradesh, who made a whirlwind start to the proceedings. Mizoram struggled to show the form that saw them march into the semifinals with an all-win record in the league phase.
Not much was expected from Arunachal Pradesh at the start of the tournament but they have impressed many by showing the exit door to strong contenders Assam in the league phase. Obviously, they had nothing to lose and everything to gain and went all out for the kill.
Arunachal Pradesh, wearing all-blue, could have pulled ahead in the 15th minute when striker Toko Polium sprinted down the left and essayed a measured pass to Mihin Pullo who unleashed a piledriver, which was brilliantly saved by Mizoram custodian J Van Lal Hriata.
It was a close shave for Mizoram but it shook them out of their slumber as they started to offer a strong riposte to Arunachal Pradesh's attacking moves.
Mizoram captain V Laltlanpuia rifled in a powerful shot at the Arunachal Pradesh goal in the 27th minute from outside the box, but goalkeeper Tadu Taka stopped his effort nicely.
If the first quarter belonged to Arunachal Pradesh, the latter stages of the first half belonged to Mizoram, who were cheered on lustily by a strong contingent of supporters. But the dominance of the red shirts did not translate into any goal as both teams went into half-time goalless.
Mizoram kick-started the second half on a bright note. F Lalrinpuia orchestrated a fine move from the right, unleashing a fierce right-footer, which missed the Arunachal Pradesh goalmouth by a whisker.
Arunachal Pradesh nearly conceded a goal three minutes later, when their custodian failed to cleanly collect the ball and a lurking Larinpuia took a crack at their goal but his shot hit the cross bar.
Arunachal Pradesh soon had a chance to go up 1-0 when Toko Taker took a shot which sailed over the woodwork.
Mizoram seemed to break the stalemate when Lal Rinch Hana timed his header only to see the ball sail over the Arunachal Pradesh citadel.
With seventy minutes gone, the anxiety on the faces of the supporters of both teams was visible. But Mizoram soon triggered joy among their fans when substitute Lalfawkama coolly slammed the ball home, making the most of a cross from the left flank in the 74th minute.
Arunachal Pradesh had sixteen minutes to avoid a semifinal exit but Mizoram held possession to deny the Blue brigade any opportunity of pouring cold water on their final march.
Mizoram would now take on the winner of the second semifinal between hosts Meghalaya and Manipur, in the final.