FC Barcelona to start FCBEscola India Clinics from December onwards
3.96K //
16 Nov 2012, 16:20 IST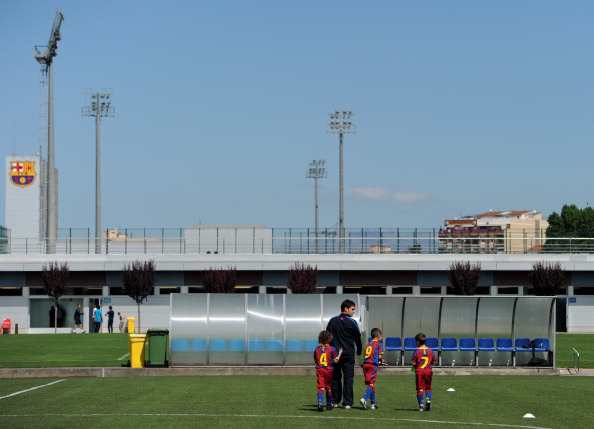 Spanish giants FC Barcelona have become the first foreign club to set up training base of its youth development programme in India. With the launch of FCB Clinics from December 15, 2012 to January 20, 2013; the selection for the FCBEscola Academy is now in full reckoning. With six FCBEscola Camps completed across the country, the Clinics will be the honing ground for serious footballers to qualify for the Academy. The coming up of the Clinics and the Academy will pave the way for creating Indian footballers of tomorrow. Speaking on the development, Anu Jain, Director – Conscient Football, said, "We will be helping in creating footballers of tomorrow whose skill and talent will be at par with any top international football playing nation. It will be our endeavour to create footballers who will be able to represent India."
The Clinics will be conducted under aegis of Antonio Claveria, Technical Director – FCBEscola India. According to Antonio, "We have been conducting FCB Camps in India since December 2011 and have found potential amongst many of the participants. While we have shortlisted potential participants from the earlier camps, the Clinics will give impetus to finalise the students who are going to be part of FCBEscola Academy."
He further added, "The Clinics will be very focussed and intensive. We will be training in the absolute Barca module and the entrants to the Academy will be handpicked."
FCBEscola India in order to scout for talent will continue to hold Camps across the country with Chandigarh and Bangalore scheduled for December 2012 and January 2013 respectively. While infrastructure plays a key role in developing a sport, marketing amongst its key audience remains the challenge. According to Anu Jain, "Marketing of football in India is still at its nascent stage. Though the market is pegged around US$ 410 million, brand and more often than not, people are apprehensive about investing in football. We need to develop infrastructure and create heroes to bring football to a level where parents and their wards both want to be part of the football fraternity."
She added, "While the last (2010) FIFA World Cup saw a growth of 35% viewership in India and mostly amongst the youth, the coming of under-17 World Cup will boost the potential of football development in the country."
According to FCBEscola India, there exists a close cooperation with The Heritage School, Gurgaon to fulfil academic needs of kids selected for the academy, where by outstation kids will be given preferential admission in the school, and a select few from the economically weaker sections of the society will be provided with full scholarship at The Heritage School and the FCBEscola, if selected. Stressing on the fact that talent is spread across the country, FCBEscola India will shortlist candidates from various FCBEscola Camps. The Clinics will, however, be in Gurgaon with a satellite centre in Delhi.
Schedule of FCBEscola Clinics
Date: December 15, 2012 – January 20, 2013
Venue: The IOS Maidan, Shivaji College, Delhi & The Heritage School Grounds, Gurgaon
Time: Morning Batches 8:30am – 12pm // Evening Batches 3pm – 6:30pm
Fee: INR 13,500/-
Video of the first ever FCBCamps in India at The British School (Chanakyapuri, Delhi) and The Heritage School (Gurgaon).