Federation Cup 2014: Group D Analysis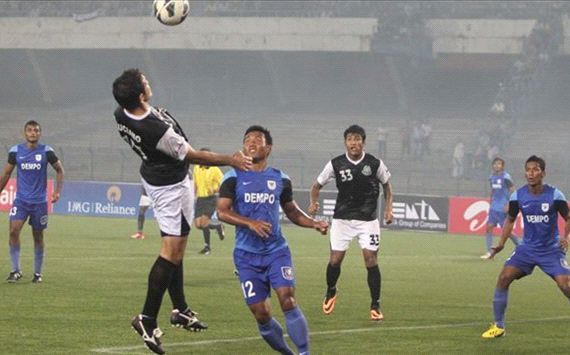 Sportskeeda continues the Federation Cup build-up by analysing Group D.
Fixtures (Venue: MDS Complex, Manjeri)
January 14: Dempo vs Bhowanipore; Mohammedan Sporting vs United Sikkim
January 17: Bhowanipore vs Mohammedan Sporting; United Sikkim vs Dempo
January 20: Bhowanipore vs United Sikkim; Dempo vs Mohammedan Sporting
Dempo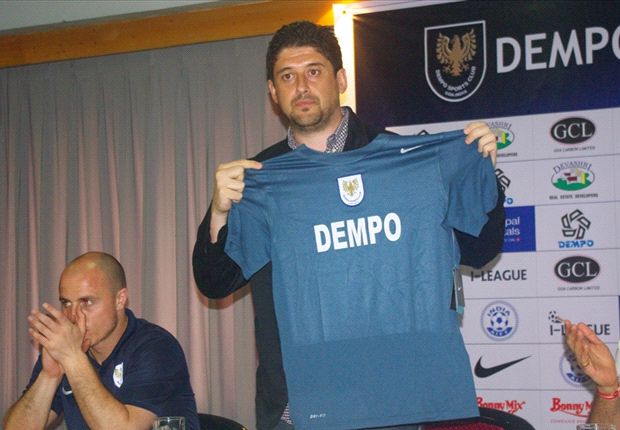 It was always going to be difficult for Arthur Papas after taking over from Armando Colaco, who spent 13 successful years at Dempo, and so it has proved to be as the five-time Indian champions are tenth in the table. The squad is very much in transition with their first eleven regularly featuring six to seven under-23 players. But Dempo still should be placed higher and perhaps the additions of former East Bengal skipper Sanju Pradhan, ex-Mohammedan Sporting striker Tolgay Ozbey and Afghanistan skipper Zohib Islam Amiri will see a change in their fortunes in the second half of the campaign. But first, Papas has the chance to land some silverware with only one other I-League club in this group.
Key player: Beto – The Brazilian playmaker has netted some important goals but has largely been troubled by injuries in his second spell at the club so far. Given the inexperience in the squad, Beto will have to take extra responsibility and come up with goals and assists as Dempo look to get their season back on track.
Mohammedan Sporting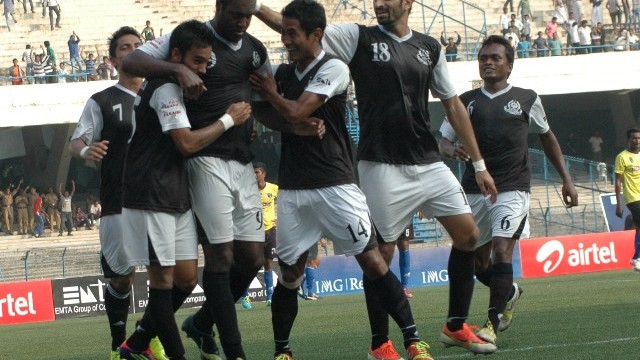 The Kolkata club's return to the top flight has been far from ideal as the results haven't been good enough despite the heavy investment in the summer. Going into the break, they are 11th and only three points above the drop zone while the club has been fined several times for crowd trouble. The huge fanbase of Mohammedan Sporting certainly deserve better from their team and perhaps that will start to happen under Sanjoy Sen who always enjoyed good cup runs during his stint at United SC. There is no dearth of Indian or foreign experience in their squad but Mohammedan Sporting will have to play with just three foreigners as no replacement has been roped in yet for Tolgay.
Key player: Luciano Sobrosa – The Brazilian is possibly the club's most important player as Mohammedan doesn't have another defender of his class. The Kolkata club often look ordinary at the back whenever Luciano is absent so the former Salgaocar centre-back would be eager to remain injury free and inspire Mohammedan to success.
United Sikkim
The Bhaichung Bhutia-owned club have the weakest squad in the tournament as besides the loan additions from IMG Reliance – Lukram James Singh, Surkumar Singh, Sukhwinder Singh and Dharamjit Singh – there is hardly any I-League experience in their squad while the foreigners are also unknown. Having got relegated from the I-League last season, United Sikkim will be hoping to come straight up from the second tier and thus newly-appointed coach Ekendra Singh will be using the three group stage fixtures to get some match practice. But the former Sporting Clube tactician would be hoping that the team doesn't suffer any embarrassments in Manjeri.
Key player: Lukram James Singh – The former India midfielder will have to both perform and guide the youngsters in the squad. James has won the tournament with both Mahindra United and Mohun Bagan but this time around he will just be happy to ensure that United Sikkim don't get thrashed in any of the games.
Bhowanipore
The Kolkata club narrowly missed out on I-League promotion last season but the third placed finish saw them get a berth in the Federation Cup for the first time in their history. Bhowanipore had a mixed CFL campaign as they finished with just three wins from 11 games but they have the potential to qualify for next season's top flight and a decent showing in this tournament will give them confidence for their promotion push. Crucially though skipper and talisman Jose Barreto is injured and could be ruled out after hurting his hamstring in the Bordoloi Trophy, which Bhowanipore won. However just being a part of India's FA Cup is a great achievement for this modest Kolkata outfit.
Key player: Daniel Bidemi – The versatile Nigerian player is one of Bhowanipore's most important players and he will have more responsibility on his shoulders now following Barreto's injury. Daniel reached the final with Shillong Lajong in 2009 and would be aiming to be at his very best this time also.
What to expect
Since there are two second division clubs, this group is certainly the weakest on paper but that gives a chance to either Dempo or Mohammedan Sporting to reach the semis and dream of lifting the trophy in Kochi on January 25. Barring a miracle United Sikkim are unlikely to cause any upset but Bhowanipore won't be easy to play against as they will try to make it difficult for the opposition to score. The group is likely to be decided in a virtual quarter-final on matchday three between Dempo and Mohammedan Sporting and the winner will be the darkhorses for the title.