Colombia: 10 things to know about India U17's next opponent in FIFA U17 World Cup 2017
446 //
09 Oct 2017, 00:02 IST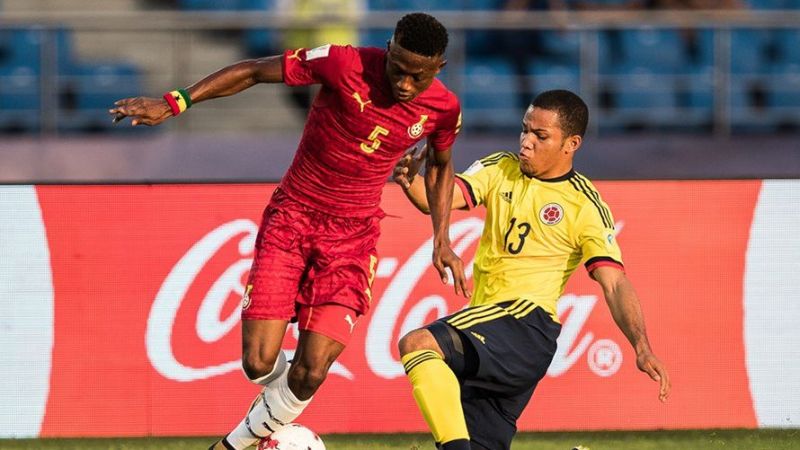 The India U17s created history on the 6th of this month by becoming the first group of Indians to feature in a World Cup match, albeit in the FIFA U17 World Cup. They might have lost by a big margin but they made us proud; from the determined looks on their faces to creating opportunities, from their superb counter attacks to their wonderful defence, they have proved it all, almost.
But now, its time for them to get back to their concentration before the match against Colombia, which will be more or less like a knockout game as the loser will have to bow out of the competition. And wait... Colombia are not an easy team either as their players mostly play in the country's top-tier league. So, India will have to bring their A-game or maybe even better if they are to remain in the competition.
We here, bring out to you some of the most important facts about this strong quality Colombian side.
#1 This is their sixth appearance in the tournament and their first since 2009.
#2 They the key qualified for this FIFA U17 World Cup on merit, finishing fourth in a tough U17 South American Championships 2016.
#3 They lost against Ghana in their World Cup opener by a margin of 1-0.
#4 They are level with India in Group A but are ranked a notch higher due to goal difference.
#5 Before the World Cup, they played draws against the likes of Mexico and Chile.
#6 In the six FIFA U17 World Cups that Colombia have featured, they have reached the knockout stages only thrice, coming in the fourth place on two occasions.
#7 Their head coach Orlando Restrepo, interestingly, has not played at the professional level even once but instead has been a long time follower of the game.
#8 Restrepo's team usually play defensively; keeping ball possession with some quick touches on the ball.
#9 The side usually attack from their wings and like to dominate the wide spaces in the midfield.
#10 Forward Jaminton Campaz is the key player in the Colombian team.