Football to open 2013 Lusofonia Games
895 //
21 Mar 2013, 16:57 IST
Panaji, March 21 (IANS)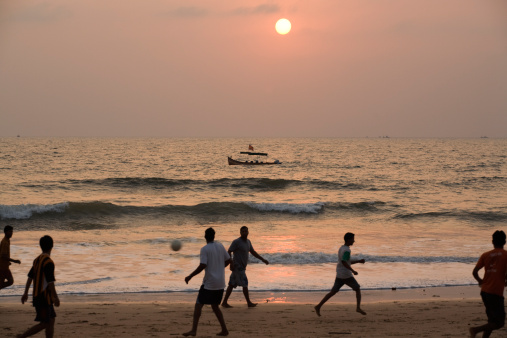 A game of football will open the 2013 Lusofonia Games in Goa, which will be thrown open in November this year.
The Lusofonia Games, the Portuguese equivalent to the British Commonwealth Games, will cost the state exchequer Rs.240 crore, Sports Minister Ramesh Tawadkar told the Goa legislative assembly Thursday.
Tawadkar also said that five football grounds in the state were being upgraded to the standards prescribed by FIFA, the world football governing body.
"Upgradation of the main play field to FIFA standards, providing players facilities, changing rooms, fencing around the field, internal road, water supply and lighting arrangement and upgradation of spectators gallery, renovation of toilets and other facilities," Tawadkar said.
The nine-day Lusofonia Games, Tawadkar said, would culminate with beach volleyball finals.
Among the countries participating in the event are Angola, Brazil, Cape Verde, East Timor, Guinea-Bissau, Macau (China), Mozambique, Portugal and Sao Tome and Principe. Equatorial Guinea, India and Sri Lanka are associate members of the Games.