'Helper' Khalique's appeal for a class III job still not fulfilled
851 //
23 Mar 2013, 12:55 IST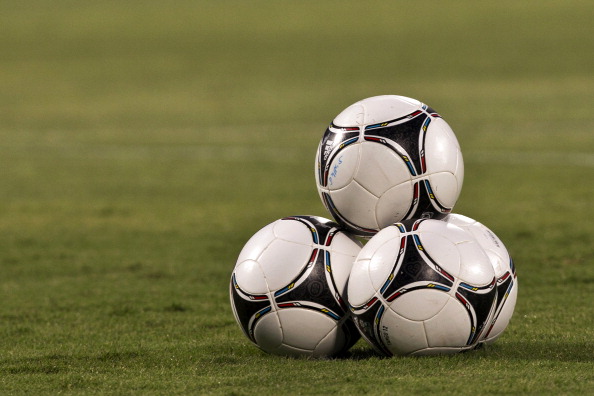 Can you remember Abdul Khalique, the lanky Indian international wing forward whose speedy runs down the flanks had often cracked his opposition defense several times? Abdul Khalique had represented the senior national team in seven international tournaments. His last representation with the senior national team was in 1998 in the Bangkok Asian Games. Apart from representing the country, Khalique donned the Bengal shirt in the senior national championship, Santosh Trophy, also for seven times. And this swift forward had played for all the three giants of maidan, Mohun Bagan, East Bengal and Mohammedan Sporting.
Still, despite a 15 year span in the main stream of Indian soccer, Abdul Khalique has been a 'helper' in Indian Railways. The 43-year old forward is an employee of South-Eastern Railway in its Bilaspur division. He has been staying in Nagpur for the last 15 years for the job. But in spite of his relentless effort to upgrade the status of his job, Khalique has not found justice.
The dejected former Indian international said. "I made a blunder during my playing days. I did not make any official information to my bosses when I joined the club football in Kolkata. Even I did not inform them during my playing days in Kolkata football. Naturally, the bosses then were annoyed with my lack of sincerity. And this was added with my poor educational background. I am a class nine pass out."
Still, the footballer laments saying, "I have not asked the bosses to promote my status to officer rank. Rather I pleaded for at least class III grade. Don't I deserve even the class III grade after representing the country?"
Khalique, being a "helper' at the South-Eastern Railway, has made repeated requests to the Union Railway ministers frequently. "First, I made a few written requests to Ms. Mamata Bannerjee when she was Union Railway minister. I did not get any response. Then I again sent request letters to Mr Mukul Roy, who came in the same position after Mamata Bannerjee became the chief minister of West Bengal. But this also the Railway top brass remained silent during Mukul Roy regime. I have been tired of making requests and appeals to the highest level." Khalique looks frustrated more when he mentioned that none from the football fraternity from Bengal has stood by his financial crisis. "Even I requested to Prasun Bannerjee informing him about my dire distress. He promised me a lot, but finally never contacted me."
The striker, who once brushed away all obstruction offered to him by the defenders on field, now gets busy in washing train compartments. It has been his job for the last 15 years. Still, football has not been able to stop his pain. Last Thursday, he again scored a goal for South-Eastern Railway, Bilaspur in the inter-Railway football championship. Even at the age of 43, Khalique  hasn't lost the speed. It might be an illusion or might be a run to try his best to uplift his job status.