I-League champions Dempo likely to withdraw from AFC Cup 2013
1.00K //
23 Nov 2012, 23:44 IST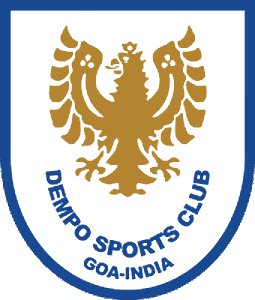 I-League champions Dempo are likely to pull out from AFC Cup 2013 due to the unavailability of the Nehru Stadium in Margao, which is booked for the 2013 Lusophony Games, a multi-sporting event for Portuguese speaking nations, with Goa included.
Dempo previously have played their home AFC Cup matches outside Goa, most recently in Pune during the 2011 AFC Cup, but are not keen on paying the additional rents of booking a stadium elsewhere this time.
The other two grounds in Goa – Tilak Maidan in Vasco and Duler Stadium in Mapusa, are also not fit to host AFC Cup matches. When AFC had inspected the Tilak Maidan in 2010, they had deemed it unsuitable as it didn't have proper stands, dressing rooms, a production control room, or even a good referees' room.
Tilak Maidan however is expected to host I-League matches post December 16, after which the Nehru Stadium will remain unavailable till May due to renovation work. Duler Stadium also can't be used as the new playing surface has not been laid yet.
All participating clubs must submit the participating agreement forms by November 28. Dempo, who reached the AFC Cup semis in 2008, are expected to present a letter to the Sports Ministry of Goa on Monday and get an acknowledgment about ground unavailability, after which they will write to the AIFF and AFC about their situation.
The AFC provides 20,000 USD to each team for their group stage campaign and within that amount the clubs have to bear costs of travel for away matches and make all possible arrangements for visiting teams for their home games.
Federation Cup champions East Bengal, who are supposed to be India's other entry in the AFC Cup, also raised doubts over their participation citing financial constraints, but that seems to be sorted after they received last season's I-League runners-up prize money and now seem to be ready to invest on a fourth foreigner.
It was learnt that Dempo are not in a position to bear the additional costs of renting a stadium outside Goa and at the same time they want to avoid the situation of playing in front of almost empty stands and thus suffer losses in ticket sales, which was the case in the 2011 AFC Cup.
The only possible solution it seems is if AIFF bears the cost of Dempo's stadium rent, but that will only be known once the Goan club writes to the India FA and AFC following their meeting with the Goa sports ministry.