I-League/Fed Cup: No 4th foreigner in playing XI
891 //
22 Nov 2012, 08:20 IST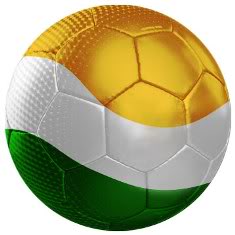 The All India Football Federation has decided not to allow the I-League clubs to play all their four foreign player signings in the playing XI in the interest of the Indian national team. The I-League clubs have been demanding for a while to be allowed to play all their four foreign signings under the 3+1 rule (three foreigners from around the world plus one Asian), but the AIFF has stuck to the rule of allowing only three foreigners at any given time to be in the Playing XI in the I-League and Federation Cup.
The clubs say that they are spending huge amounts of money on their four foreigners, but can as such only utilise the services of three of them at a time while one is out on the bench.
Like under former national coach Bob Houghton, current Team India coach Wim Koevermans and Technical Director Rob Baan also are of the option that playing four foreigners would be against the interest of the Indian national team and Indian football as it would mean a spot less in the Playing XI for domestic Indian players.
And it is good to see that the AIFF has stood its ground on this issue, but it needs to look into the issue of foreign players in local leagues with the state football associations.