IIM Udaipur Football League
2.11K //
09 Dec 2012, 23:15 IST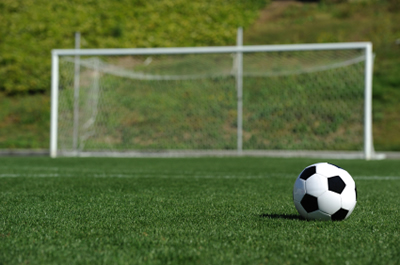 IIM Udaipur recently concluded the second edition of its popular intra college football tournament, aptly named Football League of Udaipur (FLU).
The unique feature of the tournament was the player auction process. Each team was owned by a group of 4 girls, who were given a fixed budget to build the team. To aid the owners to choose their team, the sports committee conducted a few friendly matches so that the players could showcase their skills. Post the friendlies; the auction was conducted on a scheduled date with only the team owners in attendance.
Teams selected, all players were geared up to win the cup. The field adjacent to the hostels was 'booked' by the committee members by erecting temporary goal posts every evening of scheduled matches. The fifteen-minute break between classes was the time when serious strategy was discussed. No, we are not talking about the macroeconomic impact of the FDI bill, but whether GANGS OF UDAIPUR should field two strikers or WARRIORS should focus on strengthening their defense.
Midway through the tournament, we had a semester break and on returning from the break, it was time for some mid season transfers. Three new players from Germany had decided to enter the fray. After many a verbal duel during the bidding process, two teams were successful in getting the services of these foreign players.
After many closely fought battles on field, GANGS of UDAIPUR and WARRIORS were to battle it out for the ultimate glory; to be crowned the champions of Udaipur.
The final, as the cliché goes, was indeed a nail biting encounter, with GANGS OF UDAIPUR coming out as the better team and the champions of FLU Season 2. Marcus, our mid-season recruit from Germany, was adjudged the player of the tournament for the crucial role he played in all his team's encounters post the mid season break.
Watch out for our next tournament – the CRICKET LEAGUE OF UDAIPUR (CLU).