India submit papers for U-17 World Cup
1.46K //
12 Nov 2012, 14:26 IST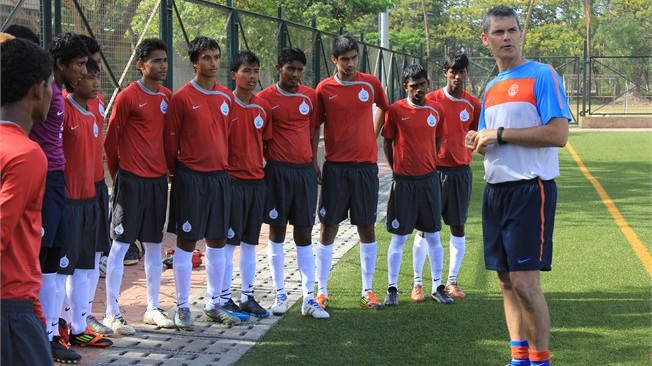 In a bid to host the U-17 World Cup, India have submitted the necessary documents and launched a formal bid for the same after a period of uncertainty.
India, having staged the Commonwealth Games, is now all set for an event of the stature of a World Cup of the most followed Sport in the world. The Indian FA have arranged for all the papers and guarantees by the Government, both at State and Central level required under the guidelines of the governing body of the sport, FIFA.
"We have sent the papers to FIFA a couple of weeks ago. They will scrutinize it and make a decision during their executive committee meeting in Tokyo on December 30," said general secretary Kushal Das to a set of reporters.
Das confirmed that everybody is quite positive and confident about getting the rights to host the Cup, but at the same point admits it is not exactly a bid. "FIFA wants us to host it as part of their developmental plan in India. It's not like there are three or four countries vying for it and a winner will be chosen. So it can't be called a bid. We have submitted all the papers to them. They wanted it in a specific order to make sure all the necessary things (visa processing, security clearances, etc) are assured by the government. If they need something more specific, they'll let us know and we'll make sure it's done," Das added.
Having hosted an event as big as the Commonwealth Games, there should no difficulty in staging a U-17 World Cup, considering the Government has lent all its support.
Among the proposed host cities are Mumbai, Delhi, Kolkata, Guwahati, Margao and Kochi, who are expected to host the 52-match tournament,  should India receive the rights to host.
This would not be as big an event as the senior World Cup, but this could prove to be a major step in taking the game of football to a new level in India.
As hosts, the team will receive the right to play in the Cup. A lot of pundits have spoken about the good Indian youngsters and the rise of talent in the country.
India could do pretty well, inspiring other youngsters to take up the game.
Let's not get carried away, though, and hope for the best.